The SlideTeam Blog

All About PowerPoint, Presentations & Life
We live in a world where smartphone Apps have made our lives easier.
Indeed 
If mobile apps can help find us the right cabs, food, and salon services, then what's wrong with getting an app that helps us find our love?
And, a big thanks to the dating apps like Bumble and Tinder that help us find the right match. 
Seeing the increasing potential of the dating apps like Bumble, most entrepreneurs are now planning to invest in one such dating app. If you are interested in investing in dating app development, this blog is all you need.
Before knowing the actual cost of developing an app like Bumble, let's know more about this platform. 
Whitney Wolfe Herd, CEO of Bumble dating App, became the youngest woman billionaire in the world. This app is enjoying the spotlight these days.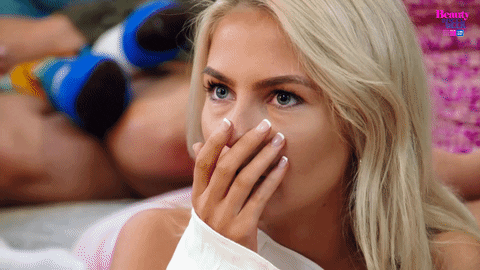 What is Bumble App?
Bumble is a dating app. It was launched in 2014, and it has been growing exponentially ever since. From 1M users in 2015 to 23.5M in 2017, Bumble decided to diversify its services and came out with a new app called "Bumble BFF."
Bumble is a popular platform for people to connect and not just for those looking for their honey on Date mode.
Bumble BFF is a friendship-based app. It allows people to find friends in their area, make new friends, and meet up with them when they are in the same place.
Like Bumble, it is also growing exponentially. In 2017, there were 1M users on the App, and in 2018, there are already 7M.
They succeeded in making people adopt their friendship app just like how they adopted Bumble.
Bumble BFF and Bumble Bizz
When Bumble was still a dating app, it had certain problems. Men would exploit the system to talk to as many women as possible, and women would also pretend to be men and other gimmicks. These problems affected the dating experience of honest users, who had fewer chances of making a connection.
With Bumble BFF, this problem is no longer present as users can also connect to build friendship with other people.
The prominent feature in this dating app is that it empowers women to take control of their matches and conversations, allowing them to make the first move.
It also opens the door for those seeking to make a new business connection on Bumble Bizz.
It introduced the signature women-first swiping right experience to the professional world.
There are many ways by which you can showcase your professional qualifications in the same app.
All of these changes were made to improve the user experience. They ensured that their users would get the best out of Bumble, and they succeeded.
This platform encourages interaction in love, friendship, and now business.
How It Works?
In this app, once the match is established, a woman is given 24 hours to make the decision, and if she fails to make the first move, the connection expires.
In the case of same-gender matches, both the person gets equal power to make the first move.
There are some interesting features that allow you to extend the time on a match or rematch with an expired connection if you are really interested in making the connection with the other person.
Bumble's Success Story
When Bumble first started, the founders had no idea how well their App would fare. Fast forward to today, and after several significant updates, Bumble has grown to be one of the top dating apps on the market.
People find Bumble a refreshing change from Tinder, which has become a bit of a joke in the dating world. Bumble is similar to Tinder except for two key differences: women make the first move, and men can't initiate a conversation with a woman.
Bumble was launched by Whitney Wolfe Herd, who also founded Tinder. Many of her employees from Tinder moved on to join her, which has undoubtedly provided Bumble with the know-how it needs to succeed.
In addition to the BFF feature, popular updates have included a paid subscription option and the ability to swipe back on people you accidentally swiped left on.
People flock to Bumble because women make the first move, a stark contrast from the Tinder experience. Bumble also allows women to message men first, which many women find appealing.
Though the usage rate for dating apps has declined in recent years, Bumble has been able to buck the trend and reach a record high in membership.
Bumble has seen membership numbers quadruple in less than six months since being launched in the United Kingdom.
With 500 million profiles to swipe through and the ability to match with people all over the world, it's no surprise that Bumble is growing in popularity.
Bumble has positioned itself at the top of the dating app market by doubling its commitment to empowering women. They've also been a leader in the dating app industry by innovating and introducing new features.
Why is it Beneficial to Develop a Dating App Like Bumble?
As per the stats, the revenue of dating apps like Bumble is expected to reach US $2322 and is expected to grow at 9.3 %.
In order to gain a share in the profitable market, it would be the wise and right time to invest in one such dating app that is riding a growth wave.
Bumble's Original Pitch Deck Template
Bumble is a dating app that has taken the world by storm. Since its inception in 2014, it has seen rapid growth and now boasts more than 15 million users. It's no surprise then that entrepreneurs are looking to replicate this success for their ventures - but how do you go about creating a compelling pitch deck? We've compiled 14 essential slides from our original Bumble Pitch Deck into one handy guide so you can start crafting your perfect pitch today.
This article will take you through each slide step-by-step to help make sure yours is up to scratch too. Ready? Let's get started...
The Cover Slide
Meeting new people and building strong connections has now become easy, thanks to this amazing Bumble Investor Funding Elevator pitch deck.
The added advantage of this dating app is that it is not just for those looking to date. But, the idea is to arm all those seeking to make new friends, business relations, etc.
Depicted here is the cover slide of this amazing Bumble pitch deck showcasing business graphs—a great tool for people looking for business mentors, and friends.
Download this PowerPoint Template Now
The Problem Slide
Next, we present our problem slide that highlights the issues faced by people all over the dating applications. It talks about the unmonitored space given to people on social media dominated by abused user experience.
In addition, this template talks about other problems like harassment and sexual misconduct, and lesser digital satisfaction that are faced by people using other dating apps.
Download this PowerPoint Template Now
Bumble Overview
If you are thinking of investing in one such app, it is vital to be aware of its overview, which is where this bumble overview template comes in handy.
It provides a glimpse of its launch date, headquarter, business type and management details.
Along with these, other areas covered in the slides are the number of employees, industry type, etc.
Share some key insights with your audience by grabbing this editable bumble overview template.
Download this PowerPoint Template Now
Need of Bumble Dating App
Bumble is different from other dating apps. Unlike others, it has solved the problem of bullying and abuse.
The given slide elucidates the need for this dating app and lists out the point that surpasses other such applications.
It focuses on eliminating bullying and abusive user experience.
Nevertheless, it also talks about working on antiquated dating norms and changing global view for women.
Download this PowerPoint Template Now
Bumble Business Model
Bumble has a lot more to offer which is clearly depicted in the given bumble business model PowerPoint template. It gives a glimpse of various business model offerings such as Bumble honey used for dating purpose, Bumble BFF for making new friends, and Bumble BIZZ for people looking to connect for business purpose.
Download this PowerPoint Template Now
Bumble Digital Marketing Model
The given slide walks you through the Digital marketing strategies namely content marketing, social media marketing, experiential marketing and micro influencer marketing.
The idea behind introducing this slide is to gauge the attention of people towards the platform.
It is good for those seeking to invest in an application with different interests. All this and more can be easily done with this well framed pitch deck offering bumble bizz, dating, and bff under a single platform.
Download this PowerPoint Template Now
Bumble Campaigns
To shed some light over the importance of Bumble campaigns we have introduced this Bumble campaigns PowerPoint slide.
It showcases different campaigns offered by this platform that intrigues your audience.  Some of the campaigns depicted in the given templates are dating just got equal and equal not loose.
The main purpose of coming up with such kind of campaigns is to perform better in terms of marketing and beat the high-level competition.
Download this PowerPoint Template Now
Bumble User Funnel
If you are keen to convert your prospective investors into your clients you must be able to present different steps of bumble user funnel in a succinct way. This is where our user funnel comes in handy.
Incorporating different steps such as on board, feed, match, and engage; this slide itself showcases a sequence to be followed by the users. We have also covered some points keeping in mind the COVID restrictions.
Considering such restrictions, the deck introduces you to the added advantage of video calling and meeting in person by exchanging contact details.
Download this PowerPoint Template Now
Bumble User Behavior and Pain Points
A company's strength is in solving their customer's problems and this can be done if it is well aware of the issue that the user is facing with their application.
Our user behavior and pain points PowerPoint template gives a glimpse for the same in the diagram depicted in the given template.
Bumble has accomplished goals and resolve their users concerns by focusing on the pain points depicted using the table. It also talks about the chat drops and exits along with the digital satisfaction.
Download this PowerPoint Template Now
Bumble Website Ranking Success
To survive in the cut throat competition, every company must be aware of its current performance for which it needs a performance metrics.
This website ranking success PowerPoint template is a well-researched slide that is specially designed to entice the investors about the significance of measuring the website performance.
The given template showcases different parameters that should be looked into and provides a glimpse about the website traffic, and user's engagement. It also incorporates a table depicting site's traffic based on different countries. By having knowledge of the kind of traffic you are dealing with, you can better utilize it.
Download this PowerPoint Template Now
Bumble Competitors
Having a great knowledge of who your competitors are and what do they offer, can help you make your product stand out of the crowd.
This is where this bumble competitors template comes to serve the purpose.
This thoughtful template talks about the app store, google play and overall downloads, which can further arm you in devising such marketing strategies that take advantage from your competitors' weakness.
Download this PowerPoint Template Now
Bumble Revenues
To win the fundraising round, you must provide your investors, the exact stats of your company's revenue.
This is where we have brought you this Revenue PowerPoint template that shares a glimpse of bumble revenue in different years.
Additionally, it can be used to display the net profit, loss, average revenue per user and active users.
Download this PowerPoint Template Now
Bumble Funding Round Investment
The slide talks about funding investment round that showcases investment timeline taking the assistance of the line graph.
It incorporates a table that gives a clear picture of investor's name, lead investor, funding and partners.
Downloading upon this template you can get a succinct idea of the transactions held on the particular dates.
Download this PowerPoint Template Now
Bumble Organization Structure
Before actually setting up a business, you must have a great idea in place, for which, there is a need to decide the organizational structure of your organization.
Grab this slide to provide a glimpse of the organizational structure. Showcase the faces that are the driving forces behind your organization's success.
The template gives you enough space to jot down the names of board members and advisors.
Also, you can collectively present your current team members with their designation utilizing this given bumble pitch deck template.
Download this PowerPoint Template Now
Wrapping Up
If you are planning to create one such dating app, then you are just one click away from your dream plan.
There's nothing much you need to do to bag this lucrative set of templates for your start-up presentation.
Just sign up for SlideTeam membership and get ready to exercise the liberty of customizing these thoughtful templates as per your start-up plan.
Contact us to book a FREE Demo.