All About PowerPoint, Presentations & Life
"Ideas are meaningless without a masterful execution." - Alejandro Cremades, The Art of Startup Fundraising.
If you have ever watched Shark Tank, the popular American business television series, then you would have realized how nerve-wracking it is to pitch your idea to angel investors and convince them to invest in your business.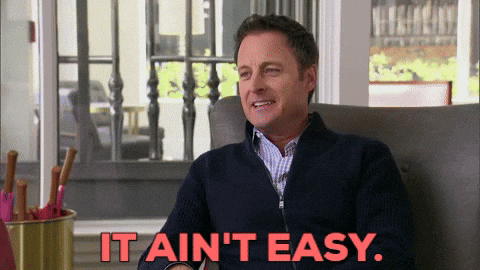 In order to survive the market competition and get the best results, your organization should have a compelling pitch deck.
This deck should intrigue the target investors and effectively communicate your story to the audience.
This blog will make you learn everything you need to know to raise funds for your next start-up.
Also, you can easily pitch your ideas to the investors utilizing our robust pitch deck.
Before directly jumping to the readily-designed templates, let's first understand what is seed funding and why investors would choose your business to invest their funds.
What is Seed funding?
Any start-up entrepreneur with a brilliant idea would be in search of resources that can help get its operations up and running.
So, seed funding is required to begin developing an idea for a business.
Start-up companies need to purchase equipment, hire staff, and most importantly, they need to grow, for which they need funds. Pitching your plan in front of the investors is one of the best ways to raise funds.
The initial capital raised from the audience is called the 'seed' fund.
When is the Right Time to Raise Funds?
Considering the time consumed to raise money, startup entrepreneurs must know the right time to launch their campaigns.
Also, before raising seed funds, they must go through the following process:
Market study

 – Startups need to find out whether the people out there are even interested in the product they are going to launch.

Customer profiling

 – Before launching the campaigns, startups must know who their customers are and should build customer personas. This can help them convince the investors that there is enough customer base and that they have enough growth potential.

Product development

 - It is the third point that one must consider before launching the seed funding campaigns. Investors would want to know the product you are interested in dealing with, so you should have a demo for the same. Showcase how your product will work and solve the problem of your customers.
To get the best results, you must be well-versed with the right time to raise funds, for which the above-depicted points will come to your assistance.
The bottom line for the right time of seed funding is when you can impress your investors to invest in your excellent idea.
Why Investors Would Choose Your Business to Invest Their Funds?
To make them believe that your idea is out of the box and will surpass the rivals, you must be backed up with tools that arm you to present yourself in the best light.
We at SlideTeam have come up with beautifully-curated PowerPoint Templates that will help you get funds without any hassle.
Right from the Table of contents to the Exit strategy, this pitch deck covers all the essential slides that you must have to win the hearts of your audience.
Investors are more interested in putting money into a business with a well-planned layout that showcases how you will dust off the problems faced by the customers.
Also, with these templates, you can elucidate how your product is better than that of your competitors, which will make your investors fall for your offer.
Bag these lucrative templates now and get ready to give wings to your fantastic idea.
The Cover Slide
This is the cover slide for the seed funding pitch deck that you can use to introduce your topic to your audience.
It incorporates an image depicting the growth of a plant from its initial stage, thereby symbolizing the growth of your business idea.
The template has a theme of green color that talks about growth. It relates to growth in terms of a business idea which is why the template depicts coins giving an idea of the future growth potential of your business.
Download this PowerPoint Template Now
Table of Contents
This is the Table of contents slide that lists out the elements covered in the deck.
With this template at your disposal, you can put yourself out in the market and grab funds from your potential investors at an early stage.
This template provides a spot-on flow chart listing out the various areas covered while preparing the Seed funding pitch deck.
It showcases an image on the right side, giving an idea to the investors about the initial stage of your business plan.
Download this PowerPoint Template Now
The Executive Summary
It's important to put forth the clarity you possess about your business plan.
With this template, you can enjoy specifying an overview of the entire document.
This executive summary would give an idea to your investors whether they want to read the rest of the plan or not.
The different sections in this slide are –
What we do –

 Utilize this section to provide your company's basic information. You can describe the products or services that you are dealing in.

Current Status –

Use this section to talk about the current status of your business plan specifying the stage at which your company is.

Currently Raising-

 You can jot down the information related to the previously raised funds from your investors in this section.
Download this PowerPoint Template Now
The Problem Slide
The problem slide is one of the most crucial slides in the fundraising pitch deck.
This template would include all the issues that you want to discuss.
Demonstrate your problem utilizing the flow chart given in the slide.
Additionally, you can give a real example to emphasize the issue.
This would help all the project members to be on the same page while working on solving the problem.
Download this PowerPoint Template Now
The Solution Slide
Now is the time when you will dive into describing your products and services that act as a solution for the said problem.
Describe how your product will solve your customers' problems that you displayed in the previous slide.
You can use pictures and depict the benefits your product will provide to the customers.
Additionally, you can tell them how it will come to the rescue to help solve the problem.
Download this PowerPoint Template Now
The Go-To-Market Strategy
Venture capitalists are interested in investing in those companies that have the potential to grow to be worth $100+ million.
This slide will arm you to demonstrate how you will bring your product to the market.
In simple terms, a Go-To-Market strategy for seed funding is a plan that you make to ensure that your product reaches the right customers.
Getting your hands on this template would help you plan a strategy that you can adopt to get new customers for your product.
It includes three sections, namely –
Unfair Distribution Advantage- You can describe how your product is different and better from your competitors in terms of distribution.
Initial Customer/User Acquisition Strategy-  This section can showcase the network you are considering and the technological integrations you are developing.
Initial Marquee Partners or Customers, If Applicable – Talk about the "true believers " who would help you generate word-of-mouth.
Download this PowerPoint Template Now
The Go-To-Market Plan
This slide will help you devise a plan utilizing which you can engage with your customers and convince them to buy your company's product.
This template covers a go-to-market plan, including the Total Addressable Market and distribution strategy.
It incorporates a table that depicts the launch date, traction date, and growth date of priority tasks, main tasks, and target results.
Download this PowerPoint Template Now
Traction to Date for Seed Funding
In order to ensure that your plan, which your organization is executing, is on-point, it is crucial to look at the current revenues, expansion, and beneficial alliances.
This template incorporates a bar graph that illustrates how a product or service demonstrates its worth.
Along with that, you can utilize the right section to jot down the key takeaways.
Download this PowerPoint Template Now
Looking Forward for Seed Funding
Join hands with this editable template to improve the bottom lines, and focus on precise cross-functional team coordination.
It consists of a flow chart that you can utilize to depict the team building and company progress plans in a synchronized manner.
Customize the slide so that it best compliments the goals of your firm.
Download this PowerPoint Template Now
Use of Proceeds for Seed Funding
Investors are interested to know where you will utilize the funds raised from them.
This template talks about the various areas where you can utilize the funds raised - team building, setting product milestones, increasing customers, etc.
Also, it gives you enough space, which you can utilize to showcase how you spend the supply of cash over time.
Download this PowerPoint Template Now
Marketing Deep Dive Strategy
Investing your time and efforts into building a surpassing marketing strategy at an early funding stage can benefit you.
This template covers the Marketing strategy that you can adopt, including User Acquisition through different channels, Conversion or retention through free users, trial demo, etc., and then monetization.
Getting your hands on this template can help you achieve desired results to get you on the next funding stage.
Download this PowerPoint Template Now
Business Model for Seed Funding
In order to survive in the market, you must have a great plan and, most notably, a tool to showcase your master plan.
A business model is a high-level plan describing how you will make money.
This business model canvas will assist you in presenting what your organization offers to the customers and how it is better than your competitors.
This slide elucidates –
User acquisition – from advertising or distribution partners.
Gather User Information – from account types, spending patterns, credit history, etc.
Intelligent suggestions – from History, Spending habits, current deals, etc.
User Switches – Fee Types; Bank A/C, Credit Card, Cell Phone Number, etc.
Download this PowerPoint Template Now
Traction Deep Dive for Seed Funding
This template incorporates two graphs that depict the company's growing revenue and growth projections seamlessly.
Accurately measuring profitability is of utmost importance for effective business management, and this template serves the purpose.
You can also use the slide to present the key takeaways in front of your investors so that they can make a wise decision.
Download this PowerPoint Template Now
How It Works?
This slide showcases the complete working of ABC business in a step-by-step series.
It includes five steps that talk about ordering the product online in the initial stage.
The second step is of customizing the order.
The order is filled with good products and great care in the next step.
After that, the ordered boxes are loaded in vans to get them delivered to your place.
Lastly, you can enjoy the experience by getting the product delivered to your doorstep.
Explaining the process has become easy with this fantastic PowerPoint template that does all the work for us.
Download this PowerPoint Template Now
Product Features and Descriptions
Until and unless you describe the product and its unique features, no customer would be interested in buying your product, this is where the given template comes to the rescue.
Get your hands on this template to better display your products with their features for seed funding.
Download this PowerPoint Template Now
Product Roadmap for Seed Funding
This product roadmap will help you manage and align your stakeholders' expectations.
Join your hands with this amazingly curated product roadmap template that presents the milestones set by your company.
Also, it gives you space to talk about the product development methods and approaches.
Download this template now to communicate your product vision precisely.
Download this PowerPoint Template Now
Customer Acquisition Strategy
The main aim of any business is to acquire customers and make money which cannot be done until and unless have a robust customer acquisition strategy.
The task has now been made easy with this customer acquisition strategy for the pitch deck PowerPoint slide.
This slide elucidates different customer acquisition channels, which are –
Organic growth – It shows 70% of the customers acquired from 2015 leads.
Sales- It was noticed that 28% of the customers were acquired due to the post-demo conversations.
Marketing- This is the most potent tool used these days to acquire customers.
You can showcase all the tactics you have developed to acquire new customers that are repeatable.
Download this PowerPoint Template Now
Financial Budget
Investors are interested in knowing more about your finances; and here you can utilize the given template.
You can grab this template to give a clear picture of your revenues, gross profit, gross profit, and net profit. Make some edits to add your company's financial aspects, and you are ready to go.
This template will help you showcase your finances to the stakeholders and is an excellent tool for you to control your spending and track your expenses. For making better financial decisions, you must not skip this template.
Download this PowerPoint Template Now
Unit Economics
You can use this template to present the areas where you will utilize the raised funds from your investors.
It covers the gist of spending on different activities such as meetings, events, utilities, venue booking, etc.
You can add or delete the columns as per your requirements.
Bag this template now to give a clear and concise picture of the direct costs and revenues associated with the business model.
Download this PowerPoint Template Now
Market Opportunity
This template covers potential market share and growth projections for the ABC business seed funding deck.
The pie chart in the template helps you analyze your market share compared to your competitors.
You can devise tactful strategies using this template.
Download this PowerPoint Template Now
Exit Strategy
This is the last template of the pitch deck that talks about the exit strategy of ABC company.
It gives a glimpse of three major exit strategies, namely-
Acquisition - Name such companies that are ready to acquire you, specifying the reason why they are interested in acquiring you.
Financial buyer – Talk about your company's financial health, whether it can generate enough cash to attract financial buyers.
IPO – This is the least likely exit strategy for a company. A company adopts this strategy only when no buyer can afford the valuation of your company.
Download this PowerPoint Template Now
Conclusion
Pitching a start-up company is not difficult anymore, thanks to the readily available seed funding pitch deck designed by our designers having years of experience.
There's nothing much you need to do to bag this creative set of templates for your upcoming presentation.
Sign – up for SlideTeam membership which starts at just $49.99, or you can call us at 408-659-4170 to get a customized deck crafted for you.