All About PowerPoint, Presentations & Life
In the epoch of social media supremacy, email marketing is still a goal-oriented, personalized marketing medium.
Email marketing effectively establishes B2B and B2C relationships and eventually contributes to solid brand loyalty.
With email being such an influential marketing channel, it is of paramount importance for businesses — startups, SMEs, and large enterprises — to understand the following:-
Who Will Be Opening Their Marketing Emails?
How Their Emails Are Going to Interact?
Will Their Emails Be Able to Communicate With Their Customers Instantly?
To Find the Answers to These Questions, Cirrus Insight Was Founded on 1st April 2021.
What is Cirrus Insight?
Professionals — marketers, salespeople, and CEOs — use Cirrus Insight — a Customer Relationship Management Application aka CRM — to create individualized email templates, set follow-up reminders, and run email drip campaigns.
The USP of Cirrus Insight is one-of-its-kind Salesforce integration that connects Salesforce — the world's leading Customer Relationship Management (CRM) Platform — with Gmail.
The Salesforce and Gmail Integration Offers a Myriad of Perks as Follows:-
Sync All the Business Emails & Emails to Salesforce.
Analyze Real-Time Intelligence Through Salesforce.
Supports Custom Objects & Fields.
Mail-Merge Templates.
Drive leads, accounts, opportunities, and contacts.
Unlimited attachments.
Now, I guess you have a good understanding of Cirrus Insight and what it does?
Next up, we talk about the journey of Cirrus Insight, the transition from an idea to global success. Before that, let's have a quick statistic.
In 2017, Cirrus Insights was ranked #546 on Inc Magazine's 5000 list, America's most prestigious ranking of the fastest-growing private companies.
The Journey of Cirrus Insight
Ryan Huff & Brandon Bruce — two best pals who first met at the University of California, Santa Barbara—are the brains behind Cirrus Insight.
In 2011, the first edition was developed around the Microsoft Outlook integration with Salesforce.
They launched an iOS App to provide on-the-go convenience for professionals in 2013. Later that year, they also partnered with UberConference to enable conference calls.
In 2014, they announced a program, Cirrus Files, which integrates Google Drive with Salesforce. A month after that, they came up with two new features.
One is Cirrus Insight Analytics, a free tool that generates managed reports.
The second one is the Gmail email tracking that allows professionals to have real-time alerts as soon as they open their Inbox.
And, in October 2016, they updated Cirrus Insight with many advanced features and functionalities.
What Made Cirrus Insight's Idea So Successful?
When so many software product prospects fail to realize because of lack of investors backing, how come Cirrus Insights got the funds they needed to develop the product and upgrade it with the latest features.
The answer is engagingly pitching the idea so that it connects with potential angel investors and VCs. The best weapon to achieve that is a Pitch Deck, which presents a visual representation of the idea.
Not having enough money to sustain a startup is one of the most prevalent reasons for failure. Therefore, it is vital to keep the initial investments coming.
To get funds, you need to devote considerable time and effort to craft a pitch deck. Let's take Cirrus Insights' example and discuss the various slides that made it a funding magnet.
Top Slides in Cirrus Insight Investor Deck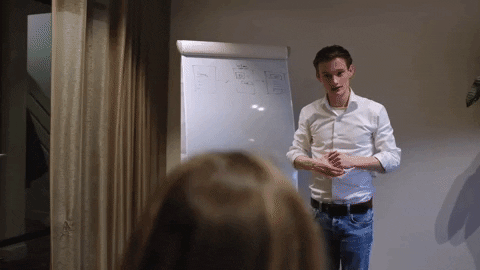 Slide 1: A Stunning Opening of Cirrus Insight Investor Deck
The first impression is the last, and that's clear from the smooth cover slide of Cirrus Insight with no unnecessary distractions.
The high-resolution image of a professional working on a laptop within the office setting is both exciting and memorable.
On the left-hand side, there is the company's logo along with the title of the presentation, "Cirrus Insight Investor Funding Elevator Pitch Deck." over the white background so that the audience can read it from a distance.
Since the cover slide is on the screen for a few minutes as your team introduces themselves to the audience, do not throw away your shot on a poor design.
The first slide has to be impressive before your audience dive into the real stuff.

Download This Well-Devised Cirrus Insight Investor Deck
Slide 2: Professionally-Designed Company Overview Slide with No Boring Details
Every company has a unique story to tell, but you don't have to tell the entire tale.
The company overview slide has to be put together beautifully to introduce the company and provide all the necessary information in one-liners. Cirrus Insight's company overview slide is the perfect example.
First, we have what Cirrus Insight does? It is explained in two lines with no unwanted details to draw the attention of the audience.
Other details include When the Software Was Launched? How Many Users Does It Have? And information like, it is the 3rd Highest Rated Application in Salesforce Ecosystem With +1400 Reviews.
The icons and overall design create visual interest to kickstart your investor deck powerfully.
Download This Well-Devised Cirrus Insight Investor Deck
Slide 3: Market Opportunity Slide Having a Clear Structure
The best example of a simple yet effective way of showcasing market opportunity is this Cirrus Insight slide.
The slide has one punch line that demonstrates the market potential of CRM software and how its market is growing with 59% user adoption, which translates to approx. $14 billion in software per year.
Download This Well-Devised Cirrus Insight Investor Deck
Slide 4: A Problem Slide Demonstrating Clear Issues
If the Problem Slide Falls Apart, so Does Your Entire Pitch Deck.
Cirrus Insight's problem slide nails it by highlighting the prevalent pain points with relevant statistics — such as Salespeople Spending Doing Manual Tasks and Data Entry 70% Of Their Time — to keep the audience hooked up.
The numbers play a crucial role in demonstrating how deeply the companies are affected by these problems.
Download This Well-Devised Cirrus Insight Investor Deck
Slide 5: A Solid Solution Slide That Has a Strong Appeal
The solution's heart and soul are the products/services your company has to alleviate the pain of the problems mentioned in the previous slide.
Don't include too much information on this slide; you need not theoretically explain each solution because investors often don't want to get into details.
They want to understand there are problems, and your company has the prospect to offer solutions to these.
The Cirrus Insight does exactly that.
The description of each solution on the slide is concise and straightforward to understand without providing too much-unwanted background information.
Download This Well-Devised Cirrus Insight Investor Deck
Slide 6: An Irresistible Product Slide
The product slide is an opportunity to demonstrate product offerings to prospective angel investors and VCs. Cirrus Insight's product slide outlines the features of their CRM product.
Besides the short and sweet text, the slide also has high-resolution icons showcasing each feature.
The slide hasn't overwhelmed the audience with unwanted text or technical details.

Download This Well-Devised Cirrus Insight Investor Deck
Slide 7: Describing the Ever-Changing Market Dynamics
The dynamic market slide in the Cirrus Insight investor deck presents an overview of how the market of customer relationship management has evolved over the past three decades.
It all started with product-centric CRM systems in the 90s.
Later, it holistically developed into a marketing-centric solution in the early 2000s, and now we have the most advanced, results-driven, sales-centric CRM systems.
Download This Well-Devised Cirrus Insight Investor Deck
Slide 8: Understanding Present Needs
How well you understand your audience is essential to script a business success story.
If you can demonstrate that to your prospective audience, believe me, you will close more funding deals.
This slide in Cirrus Insight's investor is an apt example.
It explains the customer preferences of previous CRM users as "Old World" and the needs of professionals these days as "New World."
Under each word, they've rounded up a handful of bullet points to put weight behind their claim that CRM customer preferences are changing remarkably, and their company has plans to align with them.
Download This Well-Devised Cirrus Insight Investor Deck
Slide 9: An Impactful Team Slide
Don't overlook the team slide, as investors love to know with whom they will be collaborating.
The team structure includes the names in a hierarchical flowchart, along with professional pictures and their designations.
Download This Well-Devised Cirrus Insight Investor Deck
Slide 10: Presenting a Proof Of Funding
Gain the investor's attention with funding proof, showing prospective investors that people have trust in your idea.
The slide has a proper table that provides an overview of the funding cycle, including the Funding Date, Funding Rounds, Amount, and Investors.
The Key Insights on the Left Side Include:
The Total Funding Amount.
The Most Recent Funding Amount.
The Number of Fund Investors.

Download This Well-Devised Cirrus Insight Investor Deck
Slide 11: A Clear Pricing Model
The factor that worked in favor of Cirrus Insight's investor deck to gain the interest of investors is it's Proper Pricing Model.
The three models include Starter, Closer, and Rainmaker, and the features of each one are explained in sections.
Download This Well-Devised Cirrus Insight Investor Deck
In The End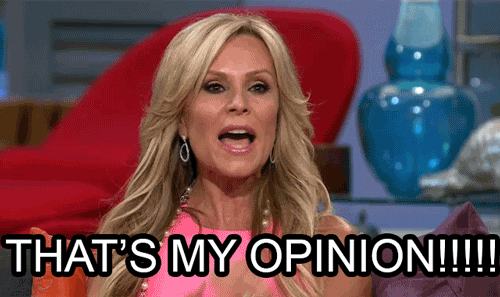 What Are Your Thoughts on Cirrus Insight's Investor Deck?
How Many Stars Will You Give It Out of Five, With One Being Poor? Please share your opinion with us in the comment section below.
If you are having a tough time drafting a superb pitch deck that has a prompt impact on your potential investors, then let's hop on a call to discuss it, CONTACT 408-659-4170.
Or, download this 100% editable Cirrus Insight pitch deck, Get Our Membership Starting at $49.99 and enjoy access to more presentations. Get a Product Demo for Free.