The SlideTeam Blog
All About PowerPoint, Presentations & Life
Hope you all have agreed to this point that every on-site business or e-commerce website requires a powerful strategy to gain a competitive edge. Furthermore, it does not just help them boost their business income but also win new customers, retain old prospects, etc.
All this can be achieved if you have prepared an e-commerce strategy playbook for your company. Also, we have already compiled all the essential guidelines in our playbook for your assistance. Read further to study these in detail.
What is an E-commerce Strategy?
Much clear from the word itself, e-commerce strategies are marketing plans or tactics that aid you in getting more sales for your website. To build this strategy, a company requires a solid knowledge base of professionals who can study trends, brand values, perform research, etc.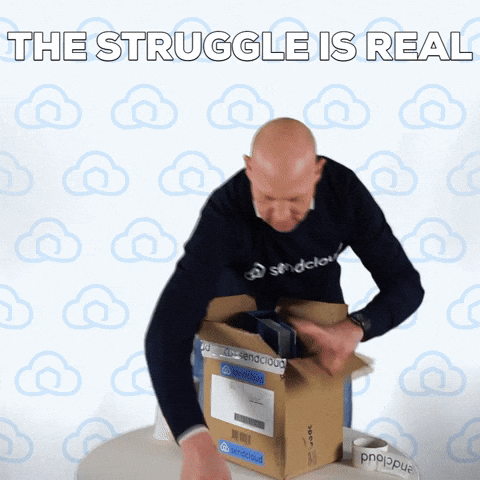 Furthermore, a robust e-commerce strategy helps you promote your product or services online. Some common strategies to grow your business this year include customization options, creating compelling content, etc.
Top 7 Ecommerce Strategies that Improves Customer Experience
Consequently, take a look at some of the most practical e-commerce strategies to improve customer experience and build loyalty, all at the same time. It includes:
Invest in developing your Effective Team
Perform consistent improvements by embracing change
Always be honest to suppliers and customers
Offer instant discounts – both to new and old customers
Provide easy & customized delivery options
Mention details about advanced product filtering
Be active on social media & explore partnerships for future growth
Tips to Develop a Successful & Competent Ecommerce Strategy
Your goal for an e-commerce business or website shouldn't be just to gain more sales or customers. Also, e-commerce strategy is a long-term deal for business. Try to think that way for your business so that it can upsurge customer loyalty towards you. Henceforth, some tips for developing a brilliant e-commerce strategy are as follows:
Establish trust for your e-commerce business – because customers provide you with sensitive information
Optimize your on-site for mobile devices – 69% of sales are made on tablets/phones
Run re marketing campaigns – showcase products/services to remind/recapture customers' attention
Optimize checkout process – provide a money-back guarantee, offer different delivery options, etc.
Delight your customers every time – provide offers, free shipping orders value, packing details (personalization, etc.)
Create compelling product descriptions – highlight features, benefits, details, etc.
Identify your UVP – give information about your product's competitive edge over others, etc.
Build your e-commerce goals – set your goals and define its accomplishment period, key results, objectives, etc.
Take a Glance at Ecommerce Strategy Playbook. Check out the Vital Guidelines to Mention
The playbook starts right from the cover slide to the other essential guidelines one must include. Moreover, our experienced professionals have constructed this e-commerce strategy playbook competently to aid you in structuring the same.
Take a look at all the slides to include in the playbook. Additionally, it is a well-researched strategy playbook that will walk your stakeholders and company employees through following the same path.
Read further to understand these elements.
Slide 1: Cover Page
Cover page of any playbook plays a vital role in describing the title of the playbook, company name, related image, etc. Moreover, it gives an idea to stakeholders of what this playbook contains.
Also, while displaying the 'Ecommerce Strategy Playbook' in front of stakeholders, one must show or illustrate popular e-commerce strategies. The cover page must give viewers or company employees an extra factor.
The cover page must fulfill the agenda of preparing an e-commerce strategy playbook. Furthermore, it should excite stakeholders to stick to the playbook and read the essential guidelines mentioned in it.
Download this 100% Editable Slide from Ecommerce Strategy Playbook Template
Slide 2: Understanding Ecommerce Customer Journey
First guideline for the Ecommerce strategy playbook is displaying the customer journey. Henceforth, this slide shows information regarding E Commerce journey mapping to track users' actions and key touch points across levels. Additionally, five levels for understanding customer journey are awareness, consideration, purchase, acquisition, and loyalty.
Consequently, key actions presented for each level of the customer journey include the following points:
Desire to make a purchase
Website search, go to product reviews
Add the product to the cart, select shipping options
Item received, client satisfied with the purchase
Delight with the product, refer peers, buy more products, etc.
Similarly, key touchpoints showcased for each level of the e-commerce customer journey include:
Content marketing, social media posts, live chat
Page review, checkout page, terms & conditions page
Remarketing initiatives, customer service live chat, etc.
Download this 100% Editable Slide from Playbook Template
Slide 3: Different Ecommerce Scenarios to Facilitate Buyers
This slide of the playbook will highlight different e-commerce scenarios. Consequently, it provides information regarding different scenarios to facilitate buyers in terms of:
Self-service commerce
Assisted commerce
Full-service (with the sales rep) commerce
Furthermore, one must exhibit details for each scenario in the playbook's slide. Self-service commerce includes independent presale research, a simple buyer purchasing process, complete online purchase without the seller's assistance, etc.
Likewise, assisted commerce is a hybrid model and includes two options, such as:
1 – buyer initiatives offline with sales or customer service rep for gathering information to purchasing online
2 – buyer collects information online and buys from sales rep
Full-service Ecommerce scenario has two main elements. Additionally, they are buyers who progress through the entire sales cycle with sales rep assistance, & e-commerce is utilized as a tool to leverage the process from initiation to completion.
Download this 100% Editable Slide from Playbook Template
Slide 4: Track Key Activities across Ecommerce Site Infrastructure
This slide showcases the next vital guideline for the playbook. Likewise, it provides information regarding tracking key activities across e-commerce site infrastructure in terms of branding, store setup, and marketing strategy.
Proper checklist is prepared that consists of parameters for each tracking activity. Also, two columns are included showing tick marks for activities checked and comments for all of them individually.
Furthermore, some of the key parameters highlighted for tracking activities are as follows:
Develop new or streamline existing logos and company names
Prepare product- collection catalogue, image creation & copy-writing
Cater additional elements – welcome, new, repeat, lapsed, & feedback series to standard customer notifications, etc.
Prepare KPIs, assign monthly targets, merchandising schedule, etc.
Download this 100% Editable Slide from Playbook Template
Slide 5: Building Ecommerce Product Detail Page
Next guideline for an e-commerce playbook is illustrating information on the product detail page. Consequently, this slide provides details regarding the development of an e-commerce product detail page by offering a concise product overview, including:
Product detail page title – brand name, product version, size, dimension, color
Features – product features across the product description menu
Price – a proper indication of the product price, geo-currency updater, discounts, etc.
Customization options – highlight options & visuals on the product sales page
CTA – actionable buttons allow users what to do, where to click, what to buy, etc.
Moreover, attach a snippet of the following details of the e-commerce product in the playbook slide.
Download this 100% Editable Slide from Ecommerce Strategy Playbook Template
Slide 6: Organize Customer Checkout & Shopping Cart Section
This slide showcases details for the e-commerce checkout page for customers. Additionally, it provides information regarding the development of the checkout and shopping cart section, including key elements such as:
Deploying of checkout buttons, offer wish list items
Multiple payment options, essential elements of the shopping cart area
Pricing page, a final overview of the order, etc.
Consequently, some vital elements that one must mention for their shopping cart & checkout area are as follows: offer low shopping costs, offer the sample, display suitable shipping date & time, provide financing options such as payment installments for high, etc.
Download this 100% Editable Slide from Playbook Template
Slide 7: Develop Comprehensive Ecommerce Advertising Strategy
Highlighting details for e-commerce advertising strategy becomes the next vital guideline for your playbook. Henceforth, it provides information about comprehensive strategies for better product promotion, brand awareness, etc.
Additionally, media strategies and social-driven initiatives play crucial roles in product discovery, consideration & purchase. Thus, some of the key points to keep in mind while developing an e-commerce advertising strategy are:
Effective search, social display & video ads build brand awareness, cater to the interest
Brand awareness leverages organic searches & enables more people to come to the site
Generate more purchases & increase loyal customers base with optimized product lists
Rise in brand engagement & consumers will be more open to promotional initiatives, etc.
Download this 100% Editable Slide from Playbook Template
Slide 8: Optimizing Leading Ecommerce Channels for Best Customer Outreach
Present optimization of leading e-commerce channels in the playbook. Consequently, this slide provides details regarding leading channels focusing on influencing potential buyers, reaching shoppers with the best deals, etc.
Moreover, some of the leading e-commerce channels for optimum customer outreach include:
Comparison shopping engines
Programmatic DSPs
Social media platforms
Search engines & online marketplaces, etc.
Thus, other elements discussed in the playbook for optimizing the leading channel are publishers, objectives, advertisement types, and comments. Likewise, information for each e-commerce channel is presented in the slide.
Furthermore, details of the basis are highlighted while optimizing leading e-commerce channels for the best customer outreach.
Download this 100% Editable Slide from Ecommerce Strategy Playbook Template
Slide 9: Revamping Ecommerce Supply Chain for Faster Delivery & Lower Costs
This slide illustrates the revamping of the Ecommerce supply chain for lower shipping costs & improved delivery speed. Consequently, for fulfilling this goal, one must:
Maximize their warehouse capacity
Implement multi-distribution centers
Collaboration with a suitable logistics partner (third-party logistics)
Complete Ecommerce supply chain has a lot of stages to go through. Henceforth, these are e-shop, products and services, payment security, expedition, transport, and client final. Thus, revamping the supply chain is required timely so that it can lower the overall costs & faster delivery for consumers.
Thus, highlight that by maximizing warehouse capacity, you can improve the space efficiency, identify optimum routes to pick out or product storage, enhance seasonal storage, etc.
Also, implementing multi-distribution centers will be beneficial for firms & splitting inventory across more than one warehouse/center.
Download this 100% Editable Slide from Playbook Template
Slide 10: Building Seamless Shopping Experience across Ecommerce Platform
Presenting details about a seamless shopping experience is as vital as another guideline. Consequently, this slide provides information regarding developing experience across e-commerce platforms by offering dedicated:
Shipping network, manage sufficient inventory levels
Optimize checkout forms, easy & secured payment options, etc.
Furthermore, one must include complete information for a seamless e-commerce shopping experience for customers. Ensure shoppers find essential product info, dimensions, key details, etc. Moreover, avoid redirecting shoppers to checkout page posts and promote consumers to continue shopping by showcasing related products, etc.
Additionally, simplify on-the-go purchasing for new and returning customers, set triggers to re-engage customers who abandon carts, etc.
Download this 100% Editable Slide from Playbook Template
Slide 11: Optimize on Site Personalization to Improve Customer Experience
Every e-commerce website looks forward to improving its customers' experience. Furthermore, for which they work on optimizing site personalization. Henceforth, this slide depicts different on-site personalization types, such as:
Product bias – personalization based on product attributes (similar products, best sellers, frugal products, etc.)
Purchase behavior – personalization based on purchase activities (frequency, monetary status, etc.)
Browsing behavior – personalization based on browsing history (buying pattern, average order value, seasonality, etc.)
:Likewise, purpose of on-site personalization includes the following key points. Take a look at them:
Offer curated, real-time, & customer-specific content to drive more traffic across the platform
Enable suitable placing of relevant products over the platform to improve conversion & sales
Tailored experience to visitors/customers in context to unique preferences and on-site behavior.
Download this 100% Editable Slide from Playbook Template
Slide 12: Enhance Customer Service across Ecommerce Platform
This slide highlights the enhancement of customer service across e-commerce platforms. Consequently, it is done by generating a repository for saved replies, utilizing chatbots for automated assistance, etc. Henceforth, explain these key highlights in detail:
Offer co-browsing for the agent-customer alliance – offers customer support team to track visitor's browser in real-time, allows chat agents to assist customers collaboratively, etc.
Utilized chatbots for automated assistance – deploying chatbots to enhance efficiency, encourage more conversions through targeted messaging, etc.
Generate repository for saved replies to fasten customer service – develop e-commerce FAQs page to keep consistent brand communication, prepare a list of saved replies, etc.
Download this 100% Editable Slide from Playbook Template
Slide 13: Ecommerce Website Performance Tracking Dashboard
Performance tracking for e-commerce websites allows companies to track various vital activities. Additionally, this slide provides information regarding the website tracking dashboard addressing three ways of performance over-viewing:
Website overview today – visitor map, bounce rate, no. of visitors (new & returning), etc.
Website conversion lasts 7 days – the visitor to customer conversion rate, tabular structure for conversion by channel, daily and weekly line chart for conversions, etc.
Website performance this month – page views in numbers, most-visited web pages, users by channel, etc.
Download this 100% Editable Slide from Ecommerce Strategy Playbook Template
Conclusion
If you are looking for help in creating an efficient e-commerce strategy playbook, SlideTeam can help. Consequently, we have a team of skilled and experienced professionals in the research & design area who can help you create stunning visuals.
The playbook that we develop will give you positive comments from viewers or stakeholders. Moreover, we are there to assist you in any way we can. Without any hesitation, you can book a free live demo session with us.
We will help solve your queries & answer all your questions.
Grab this 100% editable playbook now!