All About PowerPoint, Presentations & Life
Emily Weiss, a young American beauty aficionado, launched Glossier in 2014 — an innovative brand in the neck-throat competitive cosmetic industry — with just four products that claimed to make every woman feel & look good regardless of their skin tone. 
Now, the company has grown into a billion-dollar giant with sales figures surging each passing fiscal year. 
Glossier- A Story of Startup That Is Becoming a Household Name, Not Just a Brand
Being a blogger and founder of the popular blog Into the Gloss, Emily Weiss has collaborated with top beauty brands for sponsorship and advertising deals.
She discovered that most beauty brands were unable to engage with the new generation. 
She Came up With the Thought:-
How Could You Make a Beauty Brand Whose Sweatshirt People Would Want to Wear? 
This motivated the 33-year old to translate her blog into a $1 billion brand — as Glossier became Unicorn in March 2019. 
Baby Me in 2014 Wasn't Sure if We Could Afford the Next Hire, Didn't Know if Anyone Would Like Her Idea for a Beauty Company ... And Hardly Knew a Venture Capitalist From a Bank Teller, Glossier founder Emily Weiss, 33, wrote in an Instagram.
Just Want to Mention That
Before becoming a sensational blogger, Emily Weiss, when she was 15-years-old took an internship at Ralph Lauren — an American publicly traded fashion company.
I Proved Myself to Be Very Valuable," Weiss says about her time as an intern. "You Have to Be So Many Things. You Have to Be a Sponge, You Have to Be Respectful, You Have to Roll Up Your Sleeves. I Earned My Right to Be There. I Was Just Like, 'Put Me to Work. I Love Work!
How Emily Weiss Came up With the Idea for Glossier?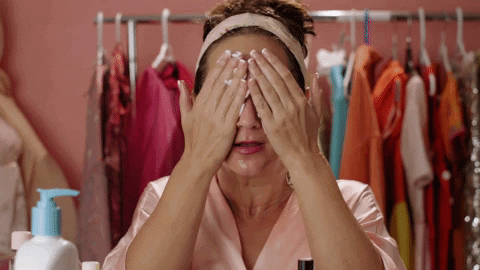 Glossier was founded to attract the millennial generation and inspire them to celebrate their natural god-gifted beauty and not use artificial products that lower their inner self-esteem.
The company's real agenda reflects through its tagline, "Beauty Products Inspired by Real Life." 
Glossier's Biggest Milestones
With over 1.5 million Instagram followers on the official brand page, Glossier is today's top beauty brand rated by Teen Vogue, Cosmopolitan, Allure, Women's Wear Daily, and Glamour. 
The company has bagged several awards, a few worth-mentioning include WWD Beauty Inc. 2015 Digital Innovator of the Year and being named in the LinkedIn's Top Startups of 2018 List. 
How Did Emily Weiss Manage to Raise Whopping $1 Million?
Emily Weiss planned to set up a beauty brand by unveiling four products, and for that, she required $1 million for the same. 
Do You Know, Out of Twelve VC Firms Weiss Visited With a Funding Prospect, She Was Turned Down Eleven of Them?
She finally got the financial backing of a Venture Capitalist and managing partner of Forerunner Ventures, Kirsten Green. From there on, Emily and her company haven't looked back. 
Recently, Glossier Accomplished a Major Feat by Landing $80 Million Through Series E Funding. 
But, the million-dollar question is what made investors put their money into a blogger's brand who has no MBA degree and zero business experience.
What's Secret Sauce? An Impressive and Coherent Investor Deck That Seamlessly Aligned With Her Idea of Building a Millennial-Friendly Beauty Brand.
Today, in this article, we'll review the original Glossier's Hottest pitch deck essential in the company's incredible journey.
Scroll Down as We Put Forth the Major Slides:-
Slide 1: The Cover 
Glossier's cover slide sets up the expectations of the investors.
Would You Go to the Theatres Without Watching the Movie Trailer?
The same goes for the cover slide, and it tells the investors what they are about to review as an investment prospect. 
The Cover Slide in Glossier's Original Pitch Deck Includes:
Company Name.

Purpose of This Presentation Is in Bold "Glossier Investor Funding Elevator Pitch Deck."

Brand Logo on the Left Side.

The High-resolution of the Beauty Essentials, Image Makes the Right First Impression.
Download 100% Editable Glossier Investor Deck
Slide 2: Company Overview
No investor deck is complete without the company overview slide.
In the beginning, it should provide your prospective investors with the knowledge of what sort of company they are interacting with. 
In Glossier's company overview, a one-liner introduces the brand and salient highlights of the company as bullet points, such as Founder Date, Last Funding Type, IPO Status, and Website Details.
There is a world map that shows the company's different office locations. 
Download 100% Editable Glossier Investor Deck
Slide 3: Problem Faced by Customers
Like any other winning investor deck, Glossier also had the problem slide.
In the problem slide, every brand talks about the problems that they are trying to solve.
For example, Lack of Affordability, and most beauty products contain Toxic Chemicals Linked to Cancer.
It's all about throwing light on a list of genuine, real-life problems related to your brand that will make the investors nod their heads in agreement. 
And will get the investors emotionally attached to your brand story.
You should always keep in mind that investors want to finance ideas that can solve real problems.
Download 100% Editable Glossier Investor Deck
Slide 4: The Solutions
When there is a problem, there is always a solution, and that's the theme of Glossier's elevator deck.
Glossier has presented the solution with little information to impress their prospective investors. 
The solution slide has clean typography with easy-to-read points even to the people at the backside. 
Download 100% Editable Glossier Investor Deck
Slide 5: Top Competitors
Whether It's Google or Apple or Free Software, We've Got Some Fantastic Competitors, and It Keeps Us on Our Toes. Said Bill Gates — Co-Founder of Microsoft Corporation.
Every Brand Has To Deal With Tough Competition, Then Why Hide It?
In the Glossier competition slide, the company mentions the three major competitors in the market, and no details and no comparison whatsoever. 
You tell your potential investors that your company is well aware of what you are up to by listing the competitors. 
Download 100% Editable Glossier Investor Deck
Slide 6: Marketing Strategy
Glossier uses its marketing strategy slide to outline its marketing objectives, target markets, positioning, and market segmentation.
They have mentioned their target customers — Middle-class Females in the Age Range of 15-40 Years Old. 
The marketing slide layout emphasizes the company's progress and what they want to achieve. 
Glossier hasn't put forth any analytics to make the slide appear less critical, as investors find it challenging to remember numbers.
Download 100% Editable Glossier Investor Deck
Slide 7: Pricing Strategy & Distribution Channels
The pricing strategy is a whole mechanism to determine the right price of a specific product or an entire range of products. It involves mulling over a variety of factors, spanning from resource consumption, market conditions, demand & supply, and ability of the target customers. 
Out of the many pricing strategies, Value-Based Pricing is preferred by most young companies.
It involves fixing the price based on the customer's perceived product value, and Glossier follows the same method. 
Now, coming to the distribution channels. These include channels, both offline and online retailing, to reach out to prospective customers. 
Download 100% Editable Glossier Investor Deck
Slide 8: Revenues Earnings
The revenue slide defines the current financial state of the brand in front of the angel investors and VCs. 
The Glossier slide has a simple graph outlining the millions of increased revenue over the past four years.
On the right-hand side, the data interpretation from the graph is explained as a table.
Download 100% Editable Glossier Investor Deck
Slide 9: Financial Highlights
In this slide, Glossier provides details of the various funding rounds, the amount of money they have raised, and other details. 
There is a well-defined table that explains the five rounds of funding.
Starting with Seed Round on 1st, Sept 2014 that made $2M to Series D round on 19th, March 2019 that helped them bring $100M from a total of eight investors. 
Download 100% Editable Glossier Investor Deck
Slide 10: Capital Invested & Deal Count
The slide has an easy-to-understand graph that presents investors with an overview of capital investment and deals count from 2008 to 2019.
There is also a key sights section on the right side of the slide. 
Download 100% Editable Glossier Investor Deck
Slide 11: Project Implementation Plan
So, What's the Current Status of the Company?
Glossier shed light on the brand's progress, which focuses on plan, implementation, and control progress explained quarter-wise. 
Download 100% Editable Glossier Investor Deck
Slide 12: Team Managment
The Glossier team slide has headshots of each team member, along with their names and job title.
On this slide, there are two separate hierarchy maps.
One is for the team members, and the other is for board members and advisors.
Download 100% Editable Glossier Investor Deck
Do You Have a Startup Idea? - We're Here to Help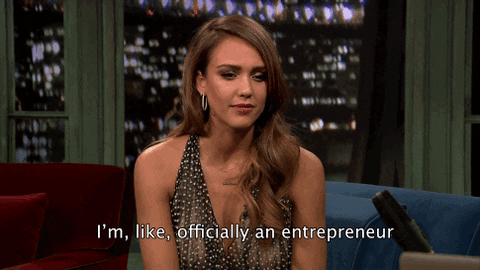 Congratulations, You Dare To Turn Your Idea Into a Startup.
But, What's Holding You Back? Angel Investors and VCs Rejections, Just Like What Emily Weiss Faced, Right?
Although it's heartbreaking to hear someone not believing in your idea, it may be because you haven't presented the idea with a Graphically Designed, Insightful Pitch Deck. 
At Slide Team, we have a pool of research analysts, content curators, and designers to draft a tailored investor deck that echoes your idea and improves the chances of nailing the investment prospect. 
Purchase our membership and have access to ten original companies and industry-specific investor presentations. Membership Stating Only at $49.99. 
Have Any Questions? Feel Free to Talk to Our PPT Experts at 408-659-4170 or [email protected] — You Will Get a Response Within the Next Twelve Hours. 
Get a FREE Product Demo!