All About PowerPoint, Presentations & Life
With increasing Internet penetration, the market of online cab aggregators worldwide is surging — from $23.42 Billion in 2020 to $28.65 Billion in 2021 at a CAGR of 22.3%.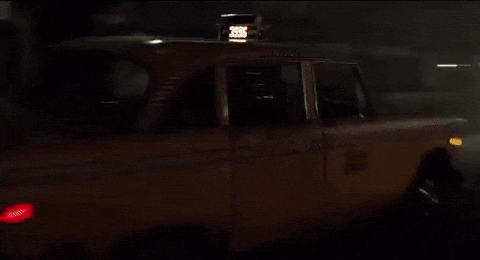 The online taxi service market is proposed to reach $41.22 Billion in 2025 at a CAGR of 9.5%.
The increasing on-demand economy has inflamed the prodigious growth of online cab aggregators worldwide, with Uber, Lyft, Hailo being the top three players.
Online taxi operators have entirely transformed the way people commute within the city. They offer advanced features such as Cashless Payments, 24*7 Services, and Ride Tracking.
Top cab aggregators have injected enormous funds to Broaden Their Fleet of Vehicles and Grow Geographically.
Later in This Article, We Will Guide You on How to Drive the Funds With an Authoritative Cab Aggregator Pitch Deck.
Before that, we would love to discuss the online cab aggregator market trends.
Online Cab Aggregator Market Trends in 2022 and Beyond
1. Expanding into New Market
Recently, a news article spawned a lot of buzz in the online cab aggregator sector, which was the launch of online taxi services in Nigeria for the first time by Easy Taxi — A Brazilian Taxi Player.
In recent years, popular taxi aggregators have sought newer markets in Asia, North America, and Africa.
Exploring new markets comes with the immediate advantage of Less Competition With Substantial Long-Term Opportunities.
Hamilton Cab (Canada) partnered with Hailo for ride-hailing service across Ontario. Hailo is active in major cities like London, Madrid, Liverpool, and Dublin.
Uber has struck deals with several regional cab companies to expand its services in pan India, and both these giants are pursuing to conquer the Latin American Market.
2. Consolidation and Acquisitions
Cab aggregators will extend to more cities over the next couple of years, but as competition intensifies, leaving minimal headroom for growth, thus expect consolidation.
In addition, newer technologies sweep the online taxi industry, acquisition of young startups that offer innovative technology advancements to enhance the driver/customer experience.
In Nov 2016, Gett gained Juno for a deal worth over $200M. The acquisition was about the startup's comparatively low price point.
It is a win-win situation for both parties to expand their business at high speed by combining resources instead of staying behind individually.
In June 2017, Didi Chuxing gained Uber China and kicked out Uber from its home turf. This merger has raised many eyebrows because of the size of this deal — $35 billion, which is the largest in the history of the online cab aggregator sector.
3. Customer Loyalty and Membership Programs
Like the E-commerce giants offering unique services such as Next Day Delivery, Amazon Prime, and Flipkart First annual memberships, online cab aggregators follow an analogous route.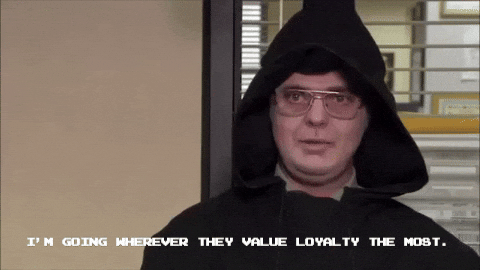 Online taxi service providers such as Uber run membership and customer loyalty programs to give individualized discounts on rides and special treatment from drivers.
Many cab aggregators will embrace this strategy to bolster their user base and stay one step ahead of the competition.
4. Updating the Technology Stack with the Newest Technologies
Like any other sector, online cab aggregators adapt to newer technologies in their backend.
The new technologies may range from artificial intelligence, analytics, machine learning, etc., which is expected to change the face of the online cab aggregator market in the coming years.
Uber has already started building the foundation of its backend with technologies like Apache Kafka to track data in real-time.
5. New Booking Channels and Developing Own Maps
For any taxi service provider, Map is an integral part that helps in picking up or dropping the passenger at the correct location.
It also helps track the vehicle's movement when there are no GPS signals. Uber maps are built on Open Street Map, an online collaborative mapping tool.
Several startups are now offering map-based GPS taxi booking services to users at discounted rates or free of cost.
With the opening up of an opportunity for new competitors in the market, the map service providers will become vital for cab aggregators to boost their sales.
Uber has shown interest in developing its maps in the past, and however, it pulled back from this idea due to a lack of funds.
In the present scenario, Uber is interested in developing its maps with better quality to compete against Google Maps and Apple Maps.
6. Expansion Into Regional and Other Niche Markets
Another trend gradually becoming prevalent is having a cab booking website/App and running multilingual call centers to reach out to customers in small towns.
The regional and local players still think that the higher population and fewer online cab aggregators work as a vast opportunity, captured with a targeted approach.
Online Cab Aggregator Funding Trend
Some of the significant cab aggregators, such as Lyft and Uber, have raised significant funds through venture capital, a testament to their ongoing popularity and financial strength. For instance, in 2015, Uber raised $1.2 billion from Goldman Sachs at a valuation of $51.5 billion, and Lyft raised $1 billion from General Motors at a valuation of $5.5 billion.
Since cab companies are taking a plunge into newer markets, their business model requires significant capital for resources and fleet expansion, which means more money will flow into this sector in the coming years. In the next segment, we will design an impressive online cab aggregator pitch deck with a template example from SlideTeam.
How to Build an Online Taxi Aggregator Pitch Deck?
To simplify, we will enlist the key slides that your cab aggregator funding elevator pitch deck must-have, so let's scroll down and find out:-
Slide 1: The Cover Slide
Agree or not, the opening slide leaves a lasting impression in the minds of prospective investors. Therefore, devote time and effort to draft a professional cover slide.
First, it must have a high-resolution image relevant to your industry.
Don't forget to mention the agenda of the presentation in bold along with your company name.
Besides, do not give a company overview in the first slide; otherwise, you won't get enough time for the audience to settle and gain attention.
Download Cab Aggregator Funding Elevator Deck
Slide 2: Problem Faced By Cab Drivers
The problem statement holds the key in an investor pitch deck. It should be presented only after comprehensive market research analysis, like done in our cab aggregator deck example.
Here, we round up the prominent issues faced by the cab drivers. These long journeys lead to the cancellation of several bookings; most of the time, the drop location of the customer is on the side of the city, while the driver's hometown is on the other side, thus wasting time.
The image of the right-hand side relates to the cab drivers that help drive the interest of the potential investors.
This slide is 100% editable, so you can research & update the data as per your specific requirements.
Download Cab Aggregator Funding Elevator Deck
Slide 3: Proposed Solution for Cab Drivers
By introducing the problems, a company cannot win the investor's trust. They have to propose solutions to the issues they discussed previously, and how effective that solution is will determine whether you will receive investor approval or rejection.
Our cab aggregator investor deck template put forth the solutions to the problems, such as easy trip configuration and better use of resources, without explaining them in detail.
Download Cab Aggregator Funding Elevator Deck
Slide 4: Services Offered by Cab Aggregator
In this slide, the company highlights the services or features offered by the company. These compromise of Clean and Tidy Taxis, Careful Driving, Friendly and Polite Drivers, and more.
The slide also mentions services in terms of technology like Global Positioning Systems, Radio System, Credit/Debit Card System, Etc.
This slide has a straightforward layout which makes the information easy to memorize for your potential investors.
Download Cab Aggregator Funding Elevator Deck
Slide 5: Understanding the Taxi Market
The slide aims to educate the prospective investors in the room about the taxi market overview.
The $14 billion taxi market is divided into two segments: The Organized Market and the Unorganized.
The organized market is worth only $1.9 billion, while the unorganized market is a whopping $10.9 billion.
Both the markets are further divided into two different players. For instance, in the unorganized market, the players are individual owners, small operators, taxi stands, and prepaid taxis.
On the flip side, the key players include owners, affiliates, and agitators for the organized market.
All this showcases immense scope in the market because most of the taxi market is unorganized.
Download Cab Aggregator Funding Elevator Deck
Slide 6: Market Size of the Taxi Services
This slide has a bar graph demonstrating the growing online taxi industry over the past five years.
There is also an image on the left-hand side that correlates to this slide in a visually-engaging manner.
Download Cab Aggregator Funding Elevator Deck
Slide 7: Major Players of the Taxi Market
This slide serves as a competitive analysis.
It provides details of the major players in the taxi market and compares a myriad of aspects.
These aspects include Number of Cities, Estb. Fleet Size, Key Shareholders, and Main Offerings.
The data in the tabular form is easy to interpret.
Download Cab Aggregator Funding Elevator Deck
Slide 8: Market Share of Top Cab Aggregators
This slide has two pie charts.
The first pie chart shows the Market Compositions of different industry players as of July 2015.
The second pie chart demonstrates the same, but as of July 2017.
Download Cab Aggregator Funding Elevator Deck
Slide 9: Financial Highlights
Wrapping up the key slides with the financial highlights slide.
This slide presents crucial details about the company, covering the Sales, Gross Margin, and Net Profit.
The slide has a bar graph that showcases how these factors have grown over the past three years, from 2018 to 2020.
Download Cab Aggregator Funding Elevator Deck
SlideTeam - Pitch Deck Designers Expert Service
It's time to get started on your online cab aggregator pitch deck, and we can help. SlideTeam is an award-winning, leading PPT design agency.
We specialize in creating visually stunning presentations for startups and entrepreneurs like you who want to take their business idea from concept to reality.
Our clients rave about the quality of our work because they know it will produce results.
If you need a team of designers who are masters at crafting compelling decks that sell, then let us know today at 408-659-4170 or Inbox Your Query at [email protected]
You Can Also Download This 100% Editable Presentation Along With Ten More Ppts Only for $49.99.
Ask for a FREE Demo.