The SlideTeam Blog
All About PowerPoint, Presentations & Life
What are Product Analytics?
Product Analytics enables an organization's product team to visualize, track, & analyze the behavior data and user engagement. Also, it evaluates how users engage with a particular product.
If you are looking to assess & improve user engagement accurately, take aid from a product analytics program like Pendo.
Furthermore, consult us in guiding you on how to make an efficient pitch, like Pendo for raising funds for your company.
Furthermore, digital solution programs identify all the features that customers leverage out the most & show you the interactions that bring the most value.
What Tools Do You Use for Product Analytics?
Many tools are already available in the market that enables businesses to track their users' journey step-by-step. Some of them include Google analytics, Pendo, amplitude analytics, heap, Mixpanel, glass box, etc.
Consequently, programs for product analytics are vital for businesses as they aid them in making better decisions & understand customers.
Pendo is one such product analytics tool that analyzes the behavior data, enables the product team to track user engagement, and visualize to improve the product or service.
Why Should Companies Use Product Analytics?
Application of product analytics programs in organizations like Pendo assists them in reducing the cost and optimizing the performance.
Moreover, implementing such programs in company models identifies more efficient ways of storing large amounts of data and doing business.
There are several other benefits of using product analytics in organizations: they streamline operations, enhance security, handle setbacks, mitigate risks, etc.
What type of Data Does Product Analytics Programs Track?
Tracking data using analytics programs helps businesses understand and react to the situation optimally. They track how customers navigate the product portfolio and which features they embrace.
Pendo collects the URL of the page and tracks page view events from end-users. Henceforth, the product analytics program measures stickiness in two ways, i.e., daily and weekly.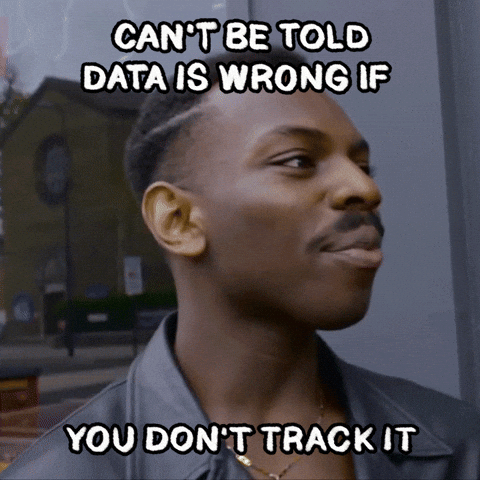 Likewise, data related to the company's cost towards product/service, quality, appearance, features, other aspects, etc., can be tracked using such programs.
Tear Down Of Original Pendo Pitch Deck – Product Analytics Program
If you are looking forward to gaining buy-in, plan your pitch accordingly. Be confident & competent enough while presenting your goals in front of investors.
Question arises, what slides to include for an efficient pitch?
For highlighting details about your product analytics program & convincing investors of your unique idea, definitely includes these ten slides.
Continue reading to learn more about how these slides are beneficial for your fundraising round.
Check it out here!
Slide 1: Cover Page - Pendo Pitch Deck
Start your deck by illustrating a beautiful story related to your product. Hence, you can display the cover page of the pitch deck at this point in time. It showcases the name of your company, logo, tag line, other fact statements, visual image, etc.
Similarly, one can present facts and general information about the company, future plans, any new announcements in management, etc.
Hence, for a better presentation of details & competence in raising funds from investors, take aid from our ready-made pitch deck of Pendo.
Download this 100% Editable Presentation Deck Now!
Slide 2: Company Overview
Take a good start by outlining the company objectives. As such, Pendo provides an integrated platform to assist tech companies in developing great products by-
• capturing product use
• gathering customer reviews
• add in-product guidance
Hence, this slide cater details about the Pendo company overview in terms of:
• Mission, vision
• Sector, headquarters, and industries,
• Financing Status
• Company Statistics
Moreover, this ready-made deck assists you in presenting all the relevant information before the investors.
You can edit the details according to your needs in this competent Pendo pitch deck.
Download this 100% Editable Presentation Deck Now!
Slide 3: Challenges & Solutions You Are Ready to Offer
After providing insight about the company, next comes the common challenges faced by the customers. Some of the challenges added by Pendo are:
• Difficulty in understanding the usage of products built by the company
• Gathering the customer feedback
• Difficulty in gathering customer insights
Along with challenges, this slide also provides insight on how the company will provide solutions to overcome such challenges. Pendo assists companies in
• Determining whether products are being used or not
• Capturing and prioritizing customer feature requests
• Evaluating how users interact with their digital content.
Likewise, one can mention their product analytics capabilities to assess which features users like and dislike in one of the slides.
Don't forget to miss it in the pitch deck while raising funds for your platform.
Download this 100% Editable Presentation Deck Now!
Slide 4: What Does Pendo Do?
After covering the details of issues & solutions, showcase the functions and features of the company and describe how such features help the consumers.
Therefore, this slide elaborates on the series of tools offered by Pendo to help the end consumer including-
• Insights (Records, tracks, and analyzes user interactions)
• Sentiment (Helps create survey and poles)
• Guidance (Provides walkthroughs, tips, and reminders)
• Feedback (Collects user reviews)
Similarly, one can include more such products, and their features to present a more illustrative view in front of investors.
Download this 100% Editable Presentation Deck Now!
Slide 5: Investors of Pendo
Investors offer more than just monetary backing. They come with know-how that can make your business thrive long after they leave.
Additionally, the role of investors include
• Providing capital to start the business
• Assisting in business- plan for a startup
• Ensuring profit orientation
Hence this slide covers information about the business investors. The list of Pendo's investors includes:
• Sapphire ventures
• General Atlantic
• Idea fund partners
• Meritech
• Geodesic capital
Likewise, one can include particulars of Brand Partners. Consequently, add info according to your needs in the slide.
Download this 100% Editable Presentation Deck Now!
Slide 6: Technology Stack of Pendo
Next, try to focus on the technology infrastructure of the company. How such infrastructure is maintained and its scalability.
This slide displays Pendo's technology stack. The technologies used are:
• Adobe Illustrator
• Okta
• WordPress
• Coupa
• Insight Squared
In the same way, you can add more of the technologies used by the company for its operations. Convince your investors how these technologies increase the productivity of the firm.
Additionally, you can also include any other technology that the company seeks to adopt in the near future.
Download this 100% Editable Presentation Deck Now!
Slide 7: Business Model of Pendo
Illustrate details about the business model of your company in front of investors. Thus, this slide presents the Pendo business model with elements including:
• Key Partners
• Key Activities
• Value Proposition
• Customer Segments
• Revenue Streams
Furthermore, the Pendo's firm's cost structure includes Sales & Marketing Expenses, Product Development Expenses, and General and Administrative Expenses.
Consequently, Pendo's business channels exhibit Direct Sales Team, Website, and Social Media Pages.
Henceforth, one can showcase their business model & edit the same in the slide.
Download this 100% Editable Presentation Deck Now!
Slide 8: Competitive Analysis of Pendo
Gain insights into your competitor's products, sales, and marketing by following a robust and complete competitor analysis to build powerful and improved business strategies.
Hence, this slide shows a complete view of the firm's competitive landscape to your investors. Pendo's Competitive Analysis is based on factors such as:
• Total funding amount
• CEO rating
• Total revenue
• Number of employees
Similarly, you can include more such factors that affect your firm's competitive analysis. One can also add images and icons to the slide to present a better picture among investors.
Download this 100% Editable Presentation Deck Now!
Slide 9: Subscription Packages of Pendo
Display to angel investors details of subscription packages that you are ready to offer to your customers. Hence, this slide provides info about the packages of Pendo, and the categories and features of each package.
The subscription generally has 4 categories, such as:
• Free
• Team
• Pro (most popular)
• Enterprise
All these categories have different features according to the price slabs. As for the free package, specs include 1000 monthly active users, a single app key for the web, etc.
Likewise, for the pro package, features mentioned in the deck slide include everything in the team plus roadmap, feedback, 1 integration, etc.
Thus, you can showcase the subscription packages for their analytics program to influence angel investors from your unique idea.
Download this 100% Editable Presentation Deck Now!
Slide 10: Your Investment Ask
Don't forget to present information about your investment ask from investors in one of the pitch deck slides. Thus, this slide caters to the investors on how much you seek from them and how long you think financing will last.
Consequently, illustrate all these vital details in the slide like Pendo. They exhibited that:
• Seeking $XX MM in the coming financing stage
• Raised $XX MM from well-known investors to date
• Believe this round of financing will last 5 to 7 months
Moreover, one can even highlight the areas where the raised amount will be used. Pendo, in their pitch deck, while raising funds, exhibited that they will ramp up hiring and technology, launch powerful new analytics, etc.
Henceforth, take guidance from this structure of building an effective & efficient pitch deck that will make investors sign a cheque in your favor.
Download this 100% Editable Presentation Deck Now!
Winding Up!
Pendo's pitch deck is an excellent example of creating an investor presentation that will get your foot in the door.
Moreover, the slides are creative and informative, and they manage to pack a lot of information into a relatively short amount of time.
If you're looking to create a presentation for potential angel investors, take some cues from Pendo's pitch deck.
Download it for yourself and see what makes it so successful!