All About PowerPoint, Presentations & Life
The Global Food Industry has upsurged tremendously since 2012, and it is expected that By 2025, the Industry Will Be Driving $9.1 Trillion in Revenue.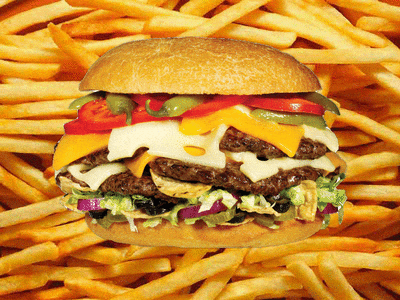 So, That's Excellent News for Aspiring Foodpreneurs....
. 
However, breaking into the food industry by no means a stroll in the park.
It takes real Real Dedication, Great Planning, and Strategic Execution to outsmart the competitors. 
But, Are You Determined to Embark On a Journey of Entrepreneurship? 
Read on as we learn about the SIX STEPS to increase the odds of your food and beverage startup success. 
A

Practical

Guide on "How to Setup a Food Business." in 2022
Step 1: Write a Winning Business Plan
You have a great food or beverage recipe, right?
But, hey hold your horses before you launch your food business.....
Research to get deeper insights into the industry. 
The more information you collect, the more foolproof your business plan and the higher the odds of success will be. 
The business plan needs to be as detailed as possible, especially when you are seeking for angel investors to drive funds. 
Never write your business plan on a generic template. Yes, it is ok to take ideas, but create a customized plan that aligns with your business prospect. 
Step 2: Get Funded
To translate your business idea into reality, you require the necessary funds. The best funding source available to food startups is through Angel Investors. 
Who All Are Angel Investors?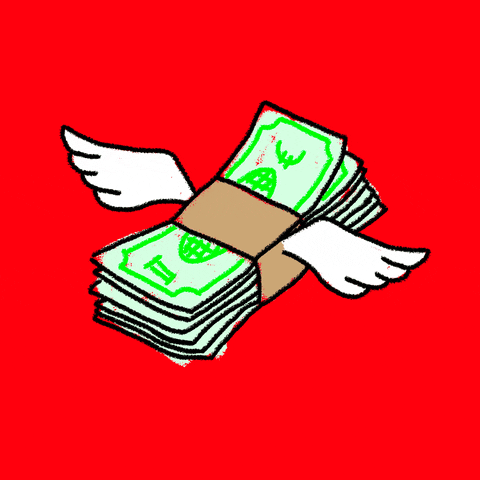 These are wealthy people who are ready to invest in calculated risky prospects in exchange for ownership equity in the company. 
The funds will cover the Expenses of Renting a Commercial Space, Hiring Employees, Purchasing Equipment and Supplies, and Promoting The Business. 
Big Question - How to Convince the Angel Investors to Trust Your Brand and Invest Money? 
You need a well-documented, insightful, visually-appealing pitch deck that tells an engaging story to open fund gates. 
A pitch deck is a brief presentation that presents an overview of your business.
If you have watched an episode of Shark Tank, you are well aware of every entrepreneur's struggle. 
The show is about pitching business ideas to four business tycoons, and any investor's uncanny ability to poke holes in their ideas which seemed incredible.
The pitch deck is all about convincing the investors to drive good investments to launch your food business. 
Scroll down as we help you with drafting a powerful Food And Beverage Firm Pitch Deck. 
Here's the Rundown of the Essential Slides to Include:-
Slide 1: A Spectacular Cover Slide
When designing the cover slide, the most important thing to keep in mind is to make a strong first impression.
Get your prospective investors interest and attention quickly with a high-resolution image on the title slide that reflects the agenda of the presentation. 
Don't forget to include the Logo, Company Name, and the Title of the Food And Beverage Firm Investor Presentation. 
You need not be creative in this slide itself; the more straightforward, the better it is. 
Download Food And Beverage Firm Pitch Deck
Slide 2: A Simple Yet Impactful Company Overview Slide
Think of this pitch deck slide as an Enlarged Business Card. 
Therefore, you have to put in all the essential information, starting with what the company is about, when it was founded and its headquarters. 
Here, you can also give a solid mission statement to get your message across to your potential investors.
Highlighting the major clients will gain the interest of everyone in the room. 
Introduce the key members of your food and beverage company with their Professional Picture and Designation Details. 
Any metrics, such as revenues or funds, will positively impact earlier on. 
Download Food And Beverage Firm Pitch Deck
Slide 3: An Informative "Why Us" Slide
The slide aims to educate potential investors on the compelling reasons that attract your target audience. 
Keep this slide sweet and short, with no long paras or big financial statements. 
Give valid reasons, such as your food and beverage company offers 10% Off on First Order and $8 Per User Referral. 
This slide also caters to how your business will expand its customers, which is no secret for business success in these challenging times. 
Download Food And Beverage Firm Pitch Deck
Slide 4: A Stately "What We Offer" Slide 
This slide in Food And Beverage Firm Pitch Deck is a quick visual overview of your food and beverage company offerings. 
Divide this slide into two categories. 
One is food, and the other is a beverage, and then mention the products under each category. 
The slide layout clearly articulates the company's offerings, minus the long descriptions. 
Download Food And Beverage Firm Pitch Deck
Slide 5: Make a Monumental Statement With Global Presence and CAGR Slide 
Compound Annual Growth Rate (CAGR) measures how much you earned from your investments during a given interval. 
Use this slide to show the geographic locations where your business is operational and give the CAGR figure for each region. 
The map layout of this slide has a captivating appeal. 
Download Food And Beverage Firm Pitch Deck
Slide 6: An Intriguing Business Model Slide
How Will Your Business/Product Make Money?
 The business model is where you technical, and provide details such as:-
Your Key Partners

Your Key Activities

Your Key Resources

The Channels You Use to Reach Customers

Your Cost Structures

The Revenue Streams
The fundamental purpose of a business model is to explain how your food and beverage firm will function and generate revenues. 
Download Food And Beverage Firm Pitch Deck
Slide 7: A Solid Market Slide
Is the food and beverage industry big enough for huge growth?
This is being answered with valid statistics and graphs in this slide. 
One bar graph shows the Annual Forecasted Consumer Spending on Food and Beverage (in %) for different regions, such as the Middle East and Africa, The Americas, Asia Pacific, and Europe. 
One pie graph for Global Food and Beverage Sales at Various Channels (in %).
 A few key insights in the market slide include 10.3% CAGR for Food and Beverage Market.
Download Food And Beverage Firm Pitch Deck
Slide 8: Competitive Analysis 
Now, we are at the business end of this pitch deck, therefore, effectively outlining the competitive landscape to increase the odds of getting funded. 
If you take Gartner's magic quadrant approach, then your company will have the upper hand. That's what Shopify has done in their competitive landscape slide. 
They have highlighted that their product is a clear winner in the market based on its unique features. 
These features must be solutions to the pain points of the potential clients. 
Download Food And Beverage Firm Pitch Deck
Slide 9: Financial Highlights of Food and Beverage Firm
The financial highlights slide has four pie graphs, and one graph is the percentage revenue comparison between Food and Beverage.
The second graph is the Revenue Comparison Between the US and Outside the Us.
The third graph demonstrates the Net revenue Generated Across Various Food and Beverage Offerings.
And, finally, a graph for Division Operating Profit. 
Download Food And Beverage Firm Pitch Deck
Slide 10: Contact Us
The last slide is the contact us, in case your potential investor requires time to give a thought to your investment perspective. 
The contact us slide should be straightforward, providing information such as the Contact Number, Company Address, and Email address. 
Don't forget to have the company logo and name. 
Download Food And Beverage Firm Pitch Deck
Step 3: Build a Solid Team
Your team is a huge part of your food startup success; they represent your business. 
To build a quality team of chefs and other staff, look for individuals who mirror your enthusiasm, and share your goals & real dedication. 
Once you've hired the right people to form a robust team, devote time and efforts to establish a positive culture within the team while maintaining accountability.
Step 4: Advertise
Next, you need to advertise, whether running a restaurant or selling consumer food products. Both online and offline advertising is the means to reach the masses. 
Focus on your strengths and make them the most crucial element of your advertising strategy. 
A great advertising plan is centered around creating a brand image. 
Think About: What Problems Your Company Intends to Solve? What Message Do You Want to Communicate? What Will Be the Audience?
Step 5: Keep Changing
The food and beverage market is rapidly evolving, THEREFORE respond to the latest consumer interests. 
The trends such as healthy beverages and vegan food are gaining popularity. 
You should consider evolving to open newer opportunities for customer engagement. 
Customer feedback will facilitate you to plan your future strategies and ensure the continued success of your business. 
Let's Wrap Up 
Finally, if you stick to these key ideas, your food and beverage business is bound to fly off the shelves. 
Creating presentations isn't your cup of tea?
Entrust the experts of Slide Team to design pitch decks that sell. 
Our panel of storytellers, researchers, designers, and financial engineers work together to engage the angel inventors and propel them to be convinced with your business idea. 
We promise to tailor the pitch deck according to your business, niche and audience. 
For Any Questions, Feel Free to Speak to Our Experts at 408-659-4170 or Inbox at [email protected]