All About PowerPoint, Presentations & Life
Did you know the global music streaming industry was valued at $12,831.2 Million in 2019, and it is expected to reach the mark of $24,711.3 Million by 2027?
What Does It Mean? A Tremendous CAGR Surge of 9.8% From 2021-2027.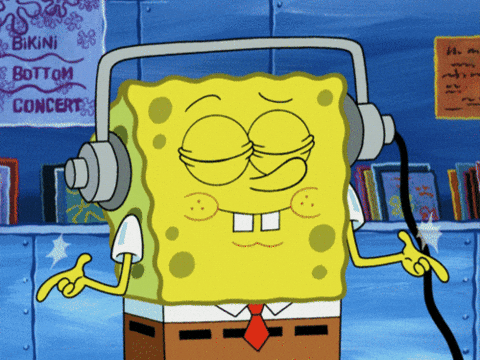 Cloud Streaming drives today's AND tomorrow's burgeoning music industry.
The emergence of musical streaming platforms worldwide has played a crucial role in lowering the illegal sharing & downloading of music online and generating revenue for artists and music labels.
A recent report by the International Federation of Phonographic Industry (IFPI) revealed that surprisingly, 62.1% of the Global Music Market's Revenue is Generated From Online Streaming.
What Are Factors That Contributed to the Growth of the Global Music Streaming Industry?
Several factors have fostered the propelling increase in the number of subscribers on online music streaming platforms.
These comprise Hassle-Free Music Experience on the Go, High-Quality Music Content, Free Trials, and Discounted Prices offered by music streaming providers to Boost Subscriptions.
The latest technological advancements such as A.I., virtual reality, and machine learning have enabled customized playlists, which has fueled the popularity of the online music streaming market.
COVID-19 Pandemic And Its Impact on the Global Music Streaming Industry?
The outbreak of the coronavirus pandemic in the first quarter of 2020 confined people to their homes, and music served as the best source of entertainment and mental relaxation during uncertain times.
Therefore, the online music streaming market saw a drastic increase in the number of subscribers.
During the pandemic, several changes were observed.
As per Tencent Music Entertainment, in 2020, Users Were Streaming Music More on Home Appliances Such as T.V. Rather Than Smartphones.
Further, a massive upsurge of new subscribers was witnessed on media platforms such as Amazon Music, Spotify, and Tencent Music Entertainment.
People in the United States of America were more inclined towards Video Content Over Audio Streaming.
Hence, the COVID-19 pandemic has had a positive impact on the music streaming sector.
A Competitive Analysis of the Online Music Streaming Industry
There is no dispute that Spotify, with over 320 Million Monthly Active Users Across 92 Different Geographies, is the king of music streaming.
Up next is Apple, with 70 Million Subscribers.
Platforms like Amazon Prime, YouTube, Tencent, Deezer, and Pandora are gaining a dominant foothold in the music streaming industry.
Competition is robust in the online music streaming sector, and the playing field isn't leveled.
To compete and remain a cut-above the market rivals, a music streaming service provider requires adequate funds to embrace the latest technologies to deliver unmatched streaming experiences and promote their streaming platform over the Internet.
To acquire funds, a strong case needs to be made to gain investors' trust.
An investor deck is a vital fundraising tool to strike a chord with potential investors and showcase your business's narrative.
Simply put, drafting a pitch deck is not a cakewalk. Only when you tell an exciting tale and connect with the audience, the odds of getting funding increase drastically.
This article will help you create a winning elevator deck for your music streaming platform in 2021.
So, Let's Scroll Down and Have a Look:-
Slide 1: A Slide on Details About the on-demand Music Streaming Platform
The on-demand music streaming details slide is short and snappy.
This slide features a pleasing graph demonstrating the monumental rise in users for the music streaming platform and mentioning the mission statement.
A world map on the bottom corner of the slide shows the customers' presence across geographies.
A section on the slide also tells some critical details about the on-demand music streaming platform, such as it operates on the "Freemium Model."
The icons on the slide are captivating and well-related to the world of music.
Download 100% Editable Music Streaming Platform Pitch Deck 
Slide 2: A Slide That Provides Details About the Feature of the on-Demand Music Streaming Platform
Capture the essence of your audience with a well-crafted feature slide.
Make sure the slide doesn't consist of generic information or excessive product descriptions, and focus more on visual navigation and enhancing user experience.
The features listed in this slide template adhere to the principle that minimal-yet-effective text is paramount.
Download 100% Editable Music Streaming Platform Pitch Deck 
Slide 3: A Slide Highlighting the Additional Services
The slide serves as a means to make prospective investors aware of the additional features associated with your music streaming platform.
These may include "Musical Instruments Training Sessions," "Various Languages Learning Courses," and "Short Stories" & "Poetry Listening."
Download 100% Editable Music Streaming Platform Pitch Deck 
Slide 4: A Slide Putting Forth the Core Competencies of the Music Streaming Platform
This 100% editable slide has an impressive design to showcase your company's core competencies. You can use this slide to highlight the music streaming platform's features engagingly.
The core competencies are divided into two sections.
One is "User Empowerment," and the other is "Advertising Platform."
Core Competencies Are Mentioned as One-Liners.
For instance, in terms of "User Empowerment." The music streaming platform allows users to choose music of their favorite artist, album, and specific song and increase the database of songs.
Under the Advertising Platform, mention advertisements in the form of pictures or audio presented in the App.
Download 100% Editable Music Streaming Platform Pitch Deck 
Slide 5: A Dedicated Slide on Market Opportunity
A compelling market opportunity slide is a must in your investor deck.
This slide is of great interest to angel investors and venture capitalists. They want a ballpark idea of the size of the market opportunity, which directly impacts the expected ROI.
Present figure suggests that the music streaming industry has immense potential, such as 1.3 Billion Payments-Enabled Smartphones and 1.3 Billion Potential New Markets.
How Impressively You Present the Numbers Will Go a Long Way in Getting Funded.
Download 100% Editable Music Streaming Platform Pitch Deck 
Slide 6: The Ultimate Market Share Slide
If you want to present a report on how the online music station market is faring and where you stand? Edit this cleverly prepared circle infographic template to represent the market share data, make the comparisons, and mention the top rivals.
The market share slide on the projector screen is enough, and you don't have to explain how the market is segmented in detail.
Download 100% Editable Music Streaming Platform Pitch Deck 
Slide 7: A Slide That Caters Details About the User Conversion Rate
The slide shows the user conversion rate of your music streaming platform.
But, What Is This User Conversion Rate? It is a rate at which the music streaming platform is translating its Freemium Users Into Paying Subscribers.
This slide mentions that the music streaming platform has a staggering Freemium Conversion Rate of 25%.
The slide also provides the most updated figure of both Free and Paid Users.
Download 100% Editable Music Streaming Platform Pitch Deck 
Slide 8: The Subscription Plans of the Music Streaming Platform Slide
The slide provides details of the different subscription plans of the music streaming platform along with their features in a tabular form.
This professionally designed subscription plans template will serve as a quick overview of the different subscriptions offered by your music streaming platform.
Download 100% Editable Music Streaming Platform Pitch Deck 
Slide 9: A Well-Articulated Growth Potential Slide With Tremendous Statistics & Data
This market growth slide template has two essential graphs.
One is the bar graph that highlights the revenue of the music streaming platform across geographies, with the highest in North America, Comprising a 51.7% Growth Rate.
The other graph demonstrates the upsurge of revenue with each passing quarter.
The slide is a perfect amalgam of statics and visuals to showcase the market growth.
Download 100% Editable Music Streaming Platform Pitch Deck 
Slide 10: A Comprehensive SWOT Analysis Slide
SWOT analysis is a big part of your investor deck.
The SWOT analysis lays out the critical part of a business, covering:-
Each part is put forth in a quad-shaped section.
Add three to four bullets for each section.
Download 100% Editable Music Streaming Platform Pitch Deck 
Slide 11: Illustrate the Business Revenue Model With a Slide
Document a plan of action on how your music streaming platform will generate revenue and exhibit through a properly designed slide.
The revenue flow chart explains how the business will generate revenue; it distills the revenue model down to its essence.
On the left-hand side of this slide, a graph provides details of the increase in revenue from different sources over the years.
Download 100% Editable Music Streaming Platform Pitch Deck 
Slide 12: A Slide For Associated Clients
Use this slide to display high-profile clients associated with your music streaming platform. It is a means to establish your platform's credibility.
You need not provide any details about the clients, just the logos of some of your long-term client associations.
To make it more compelling and interesting, including client testimonials.
Here, you have to mention their name, name of the company, their designation, along with the profile picture.
All these attributes will create an authoritative image of your music streaming platform in the minds of your potential clients.
Download 100% Editable Music Streaming Platform Pitch Deck 
Slide 13: A Slide That Round-up the Future Initiatives of the Music Streaming Platform
This slide aims to put forth the plans of your music streaming platform to your prospective investors.
The future initiatives can be short-term and long-term, but need to be well-defined.
Download 100% Editable Music Streaming Platform Pitch Deck 
Pitch Deck Design Solutions- Hire Talent With Top Quality
Whether you're preparing for the all-important seed round investor deck or a presentation to drive funds for a mega product launch (or upgrade), we're experts in drafting presentations that persuade & inspire the target audience.
We have thousands of high-quality, eye-catching presentations, which are 100% editable and compatible with Google Slides.
The Secret Source of Our Investors' Deck Design Solution Consists of the Following Elements:-

Well-researched statistics.
Get in touch with us today at 408-659-4170 to have a good discussion on your business model and how our investor deck design services would be helpful.
We assure you of the most competitive prices in the market.