The SlideTeam Blog
All About PowerPoint, Presentations & Life
'If you take care of your employees, they will take care of your customers, and your business will take care of itself.' - JW Marriott
The only thing worse than training employees & losing them is not training them. Training and regular employee skills development is not just a task for the organization. Moreover, it makes employees clearly understand their responsibilities towards the job. Take a look at this ready-made training playbook presentation template & note down what all vitals are essential to include.
Why is Training for Employees at Workplace Essential?
There is no doubt that workplace training provides many benefits to not just employees but to organizations too. Worried about how training can benefit the business as it is a personal add-on to employees? Reason being, training the existing workforce allows employees to become better leaders, enhance their productivity at the workplace, perform better, acquire new skills and at the same time, sharpen the existing ones.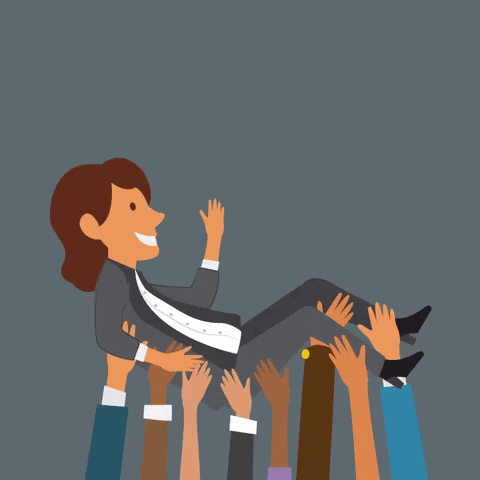 Furthermore, training & development of the employees affect the future success path of your business. It allows them to cope up with changing trends in their particular industry & fulfill the demand of that period according to requirements. These training sessions in the organization allow them to earn more profit, positively affect the productivity of workers, improve work efficiency, etc.
Top 10 Training Guidelines for Leveraging Existing Talent Pool
An organization potentially better understands how its internal system works and the amount of training required. Though the employees are hired from outside the organization, proper and consistent employee training can leverage the existing workforce. Thus, a business can make their existing employees more efficient than the new hires by providing them competent training periodically.
Slowly building the internal talent strong & more focused towards the objectives, benefits the entire organization in the longer run. Top guidelines that an organization has to keep in mind while deciding upon the strategies for leveraging the existing talent pool are as follows:
Share your vision with employees
Stretch employees by giving them assignments
Ask them to leverage their natural talent aligned with business objectives
Allow them to participate in cross-organizational training
Hold monthly or periodical development programs
Balance in building future capabilities for employees & meeting current objectives
Identify internal talent's individual goals & align them with organizational goals
Communicate about your team's objectives clearly to employees
Provide everyday coaching to employees, whether positive or constructive feedback
Assure them that you will provide them with avenues of growth relating to leveling skills, etc.
Competent & Insightful Training Playbook – Read Guidelines Now
Training playbook emerges as a training guideline for employees at the workplace. Additionally, it caters to a game plan for optimizing employee performance and leveraging existing talent pools.
Take a look at all the slides to include in your organization's training playbook. It showcases all the necessary guidelines to be included in one such playbook.
Read further to understand these elements.
Slide 1: Cover Page
Training playbook highlights details about workforce training program criteria, various employee training methods, talent growth opportunities for employees, engaging employees across firms, etc. The cover slide in training playbook has an insightful image to attract the attention of the company officials. Most importantly, it provides every bit of detail for the training given to both employers and employees. One can even exhibit their company name while highlighting the title for the playbook.
Slide 2: Workforce Training Program Criteria
This slide displays information regarding workforce training program criteria based on different learning practices. Elements that it considers for training program criteria are training strategy, dedicated training manager, content management, etc. Furthermore, these learning practices showcase details for key highlights like lagging practices, intermediate improvements, leading practices, etc.
Henceforth, a lot of information is highlighted in a tabular format of training program criteria. It gives a comprehensive overview of the training program to both employees and employers.
Slide 3: Importance of Training for Employees & Employer
Training is beneficial to both employer and employee. It enables a sense of support & confidence to ensure a motivated workforce. This slide shows information regarding the importance of training by addressing various benefits to employees & employers. Some of the key points mentioned in the slide are:
Enhanced Employee Satisfaction & Motivation
Opportunity to Learn
Customized Assessments for each employee
Enable value to employees
Improved productivity & standards compliance, etc.
Slide 4: Roadmap for Successful Employee Training Program
This slide shows roadmap for a successful employee training program with assessment, design, motivation, evaluation, delivery, and repeat training initiatives if required. Moreover, the roadmap showcases key highlights related to active events. Some of them are as follows:
Prepare training appropriate for the target audience
Provide employee training through various methods leading to key results
Assessing areas of improvement & report findings
Address resources, etc.
Slide 5: Objectives of Training Offered to Employees
Training offered to employees ensure an expert-level understanding of products and services. This slide showcases information regarding the objectives of training offered to employees. Some of the key objectives mentioned in the slide are as follows:
Seamless employee onboarding
Improved sales performance
Effective customer support training
Skills enhancement training, etc.
Slide 6: Workforce Training Requirements Identification Form
Training requirement identification form contains details for the areas of skill enhancement. This slide displays the workforce training identification form for identified training programs. Key vitals included in the training requirement identification form are employee name, position, no. of the years on the position, superior remarks & signature, HRM remarks & signature, etc.
Additionally, the requirement identification form includes a table that presents information for skills, areas & development needs, the relevance of skills on the job, training cost & training programs identified.
Slide 7: Addressing Workforce Training Meeting Schedule
This slide depicts information regarding the working training meeting schedule, topics to be covered, department, audience, no. of attendees, date, duration, etc. Some of the most popular and effective training discussed in the playbook with schedule are as follows:
New hire onboarding
Manager development
Situational leadership
Customer support assistance
Sales training A
Training B, etc.
Slide 8: HR Checklist for Efficient Employee Onboarding
Employee onboarding is an essential responsibility of the HR department to ensure a successful employee onboarding experience. This slide showcases details about the HR checklist for an efficient employee onboarding process, from hiring to employee performance tracking. The checklist includes the following essential 5 steps, such as:
Share & complete new hire paperwork formality
Equipment preparation
Informing about company policies
Job expectations discussion
Progress tracking
Slide 9: Determine Employee Skills Enhancement Plan at Workplace
This slide exhibits employee skills enhancement plan at the workplace with relevant vitals such as current job title, goals, training required, estimated costs, completion date, etc. Moreover, the playbook includes a column for the trainer's note that highlights annual in-house training, external training, assigning the particular employee to an employer for mentorship, next steps, etc.
Consequently, the training required by the employees can be of various types like management, advanced account management, communication, software, etc.
Slide 10: Addressing Sales Meeting Plan for Team Training
Objective behind the sales meeting is to assess the prospect's present situation and need for product usage and address product value to prospects based on unique context. This slide shows the sales meeting plan that is essential for team training, motivating the sales team & improving overall productivity.
Furthermore, essential research is required prior to the meeting as most of the prospects realize that the pitch was ineffective in managing requirements. Also, build a structured agenda to ensure essential points are catered in the assigned duration. Your sales representatives should have a sufficient understanding of the company.
Slide 11: Checklist to Track Essential Activities for Customer Support Team
This slide displays information regarding checklists with a 'yes, no, & comment' section to track essential activities for the customer support team. Some of the key activities illustrated in the checklist are as follows:
Demonstrate the highest level of Integrity
Focus on selling based on value instead of price to limit irrelevant discounting\
Empathize with buyer
Ask for referrals
Team training\
Probe relevant queries & listen to answers, etc.
Slide 12: Communication Skills Training for Executives, Employees & Managers
This slide shows information regarding communication skills training for executives, employees & managers on the basis of purpose, benefit, delivery, timing, audience, participant's learning, etc. The communication skills training is for employees, executives, & managers and aids them in writing constructive feedback, relationship building, and storytelling.
Henceforth, the table showcases essential information for each element based on the above mentioned parameters. Purpose of relationship building is to motivate others through authentic connections & enable long-lasting relationships. Also, clear & constructive feedback is beneficial to employees for improved productivity and employee retention.
Slide 13: Determine Workforce Training Program Effectiveness
Workforce training program effectiveness has to be evaluated timely by assessing the overall impact of training, trainer quality, management evaluation, etc. This slide displays a checklist for workforce training program effectiveness & presents employee name, designation, department, trainer's name, & four sections to assess results. The particulars organizations can include in their playbook slide are as follows:
Quality of Content of Training Material Available for Training
Regular feedback session on Performance post Training
Training Materials are easy to Understand
Capability in conducting training requirement assessment
Knowledge acquired is helpful in an employee's future development, etc.
The checklist even has tick options for all the particulars that state excellent, good, fair, poor, & worst.
Final Thoughts
The training playbook covers workforce training programs highlighting game plans for employee training, the roadmap for the successful employee training program, etc. Moreover, the presentation illustrates workforce that requires training across different departments, trainee competency assessment matrix, objectives of training offered to employees, workforce training requirements identification form, etc.
Explore our ready-made, easily customizable, content-rich playbook PPT template collections. These templates contain well-designed & structured data that will give you a clear picture of your training details & formalities.
Become our member now!
PS: Read more such detailed playbook blogs from our website!