The SlideTeam Blog

All About PowerPoint, Presentations & Life
The Consumer Packaged Goods sector has evolved tremendously over the past two decades to align with the ever-changing demands of the consumers. 
The World Wide Web has been the biggest marketplace for CPG companies, especially in the era of the COVID-19 pandemic. Now, they can sell directly to the customers, right at their doorstep, with huge profits.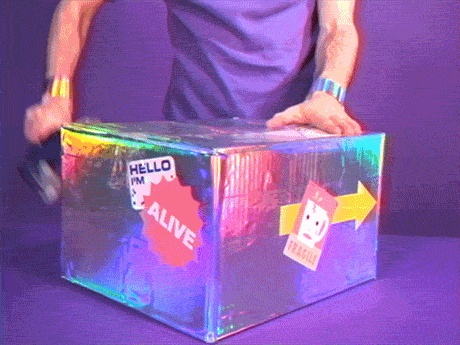 In recent times, we've seen several retail giants such as Walmart and Amazon launch their CPG marketplace. They aim to capitalize on the massive change in the behavior of consumers, emerging new channels, and the advent of small digital brands that are customer-centric.
In Many Markets, Today, the Online Model, More Accurately the Online Plus Offline Model, Has the Potential to Offer Better Value to Shoppers — on Price, Convenience, and Choice. That said, It's Not Totally Clear That These Advantages Will Persist for All Time, the Intensity of Competition Today Gives Shoppers Benefits Like 2-Hour Lead Times and Free delivery.- Peter Freedman, Managing Director at The Consumer Goods Forum.
Read On, As, in This Article, We Will Discuss the Top Trends That Will Define the CPG Sector in the Next Five years. 
Trend 1: E-commerce and DTC Sales Remain Strong
At the beginning of 2020, online shopping skyrocketed to new heights worldwide due to necessity. But, this trend is here to stay for many years. 
Even though the brick-and-mortar CPG stores were allowed to operate amid the COVID-19 restrictions, "83% of Consumers Preferred Shopping Online to Minimize the Risk of Virus Contact."
Thus, many CPG companies have taken the online route, while many already have their online presence and are evaluating it to enhance the buyer's experience. 
Did You Know Pepsico Unveiled Two DTC Websites During the Pandemic? 
These DTC websites enabled consumers to order/create bundles from their preferred brands. For example, the buyers can choose from bundle categories such as "Breakfast," "Snacking," "Family," or "Beverage Type," including mineral water, soda, soft drinks, and energy drinks.
Trend 2: Building More Resilient Supply Chains
The streamlined supply chain is unarguably the foundation of a successful CPG business. 
A product's journey commences at the warehouse, then distribution centers and after that, travels to retailers or the other outlets. 
Vulnerabilities in the supply chain can lead to business loss and affect a company's market image. 
Over the past decade, we have been well aware of how production & shipping can be impacted by many factors. These include bad weather, custom slow-downs, material troubles, and recently the pandemic curbs.
This encouraged the CPG businesses to improve their supply chains to counter these problems
Several CPG companies embrace in-house/local production while updating their supply chains to maximize throughout. 
Investing in supply chain management software helps revolutionize logistics, including Work Order Management, Investor Tracking, Equipment Monitoring, Product Delay Tracking, and so much more. 
Such software allows predictive maintenance that empowers CPG businesses to optimize their supply chain efficiency.
Trend 3: Self-Care, CBD, and Plant-Based CPG Products
In 2019, all the self-care, CBD, and plant-based CPG products were flourishing among the consumers in the CPG sector. 
Then, in 2020, these products are strong-performing, and key insights include:-
The self-care industry was impressive at $9.9 Billion in 2020. 

The CBD-based product sales are anticipated to reach $20 Billion by 2024.

Sales of plant-based products grew in double digits in 2020. 
Healthfulness is Becoming Increasingly Important to Consumers as Nearly 66% of U.S. Adults Agree It Has a Significant Impact on Their Food and Beverage Purchase decisions - Colin Stewart of ACOSTA states.
Trend 4: Product Personalization To Ensure Tailored Experiences
Top CPG companies understand their customers better. This involves carefully analyzing the buying patterns of their customers to deliver an unparalleled experience. 
Some CPG brands have gone that extra mile in establishing a proper centralized customer-data platform (CDP) to store all the data related to consumer behavior in one place.
In a nutshell, deliver the right products to the right customers with personalized messages, recommendations, and products. 
Along with increasing sales, product personalization plays a vital role in strengthening brand loyalty. 
Trend 5: Going Green
A Survey by Acosta — A Full-Service Sales, Marketing and Service Company in North America — revealed that approximately 73% of the consumers are ready to change their purchase habits for the environment they breathe in. 
Therefore, the need of the hour for CPG companies is to adapt to sustainable practices to stand out firmly in the market. 
And to promote their green agenda, numerous CPG brands are adding EcoLogo or Green Seal on their product packaging. 
How to Drive Funds To Align With Emerging CPG Market Trends?
At the heart of every business is a desire for growth. With many CPG companies powering into their second century, it's evident that evolution is a key indicator of success. 
That being said, it's imperative to recognize the need for change and how emerging trends have the potential to drive future growth. 
To boil down, CPG companies have to leverage the power of emerging trends to stay relevant.
Both large and small CPG companies are looking for external funds to expand their business and stay competitive. This is done through Venture Capitals (VC) or Angel Investors.
VCs are private investors who provide funding to startup companies in exchange for some equity.
Angel Investors, on the other hand, offer both capital and experience, in addition to taking equity for their investment. 
But, the Million-Dollar Question is How to Convince VCs and Angel Investors to Fund Your Future Business Prospects?....Pitch decks are an integral part of raising capital. 
It's essential to have a solid pitch deck before looking for funds.
How Does It Help?... It not only shows that you're serious about your project and your company, but it also demonstrates that you've done in-depth research on your market and what you're going to do to be certain that you're driving funds. 
How to Draft an Irresistible Pitch Deck for Your Investors? 
A powerful pitch deck should present the company's business model, problem statement, financial projections in a few slides using infographics when possible. 
In addition, it should make the value proposition clear and easy to understand for everyone, present the team's experience and expertise, clearly explain how the company will turn a profit, show what sets it apart from its competitors, illustrate its competitive advantage(s), and more.
The tone of the pitch deck should be formal yet friendly and professional. A great way to do this is by using the right font, colors, and images.
CPG Pitch Deck Template: Exactly What To Include 
Here Are Essential Slides Your CPG Investor Deck Must-Have:-
Slide 1: The Cover Slide
The title slide or the cover slide must contain your company's logo, tagline, and a single powerful image that fosters curiosity.
The font and overall color scheme should be easy-to-read and avoid providing any information about the company in the first slide.
Download CPG Investor Presentation
Slide 2: Table of Contents
The table of contents slide is also known as the deck index or simply an index.
It's a one-page slide that lists all other slides or topics in your deck, usually at the beginning of an investor presentation. 
Download CPG Investor Presentation
Slide 3: Global Consumer Packaged Goods Market Share - By Leading Brands
This slide illustrates the market share of leading Consumer Packaged Goods regarding the different geographies.
These geographies include APAC (Asia-Pacific), EMEA (Europe, the Middle East, Africa), Latin America, and North America. 
The Key Takeaways section on the right-hand side of this slide allows potential investors to better understand the data and draw conclusions about the global CPG market. 
Download CPG Investor Presentation
Slide 4: Consumer Packaged Goods Disruptive Trends and Their Impact 
The purpose of this slide in a CPG slide is to put forth the disruptive trends that will drive the Consumer Packaged Goods industry forward.
These trends compromise Price Sensitivity, Healthy Lifestyles, the Explosion of Small Brands, Digital Ubiquity, and More.
The impact of each trend is also demonstrated through this slide.
There is also a key takeaways section in this slide that summarizes the disruptive trends data illustrated in the tabular form. 
Download CPG Investor Presentation
Slide 5: About the Company - Mission And Statistical Overview 
In our CPG funding elevator deck template, we have a well-drafted slide. This slide first introduces the company to the audience in the room with a crisp and concise one-liner. It also provides fundamental details such as when the company was founded? Where is it operating? And, finally, the number of members? 
There are two pie graphs in the slide to give a crucial statistical overview to the angel investors and venture capitalists.
Download CPG Investor Presentation
Slide 6: Existing Product Portfolio
This slide makes the prospective investors aware of the company's current product portfolio and presents a descriptive overview of each product.
The slide is 100% editable and updated as per your existing product portfolio.
Download CPG Investor Presentation
Slide 7:  Consumer Packaged Goods Market Share and Opportunity
The slide outlines the market size of the Consumer Packaged Goods industry graphically for 2017 and 2022, illustrating the massive increasing revenue.
A graph also showcases the %sales for various players (Retailer, Small, Medium, and Large) in the US market. Also, demonstrate the category-wise growth. 
Download CPG Investor Presentation
Slide 8: Competitive Landscape - Portfolio Size and Product Type
The company's competitive landscape slide shows potential investors the market size, current market players, and relative sizes.
This slide may be better used to highlight the company's key differentiators in the market.
Steps for an Effective Competitive Landscape Slide:
Identify the market players in the space.

Identify the size of the market players.

Differentiate your company from the competitors.
Download CPG Investor Presentation
Slide 9:  Meet Our Managing Team and Advisors
Managing team and advisors is one of the essential slides in a pitch deck. It is used to give your investors more insight into who you are and who will support you in the future.
Setting up an organizational chart is straightforward, but it is also an art.
There's a lot you can do with this slide, and it is vital that everything makes sense and looks good. There are a few things you want to avoid, for example:
Adding too many names to the organization chart or adding people that are not involved.
Fill out the organization chart with your friends and family to get a job in your company.
You also need to know where each name will fit. 
For example, you need to know if your CTO will be the head of engineering or a department manager over all the engineers.
Download CPG Investor Presentation
Final Thoughts
The CPG industry is one of the most competitive product development and marketing industries. To stay ahead, brands need to keep up with the latest trends as they happen.
Slideteam has been developing custom pitch decks and offering various services from business plan creation to pitch deck creation to help you succeed in your venture.
If you need assistance with anything related to fundraising or pitching, we are happy to help.
Contact Us Today at 408-659-4170 for More Information on How Our Team Can Provide Customized Solutions Tailored Specifically to Your Needs.