The SlideTeam Blog
All About PowerPoint, Presentations & Life
When Does The Need for An Email Management Software Arise?
Latest buzz about all the happenings around the business and general public is all easing down from email software usage. But sometimes, it becomes challenging to respond to each incoming & outgoing email.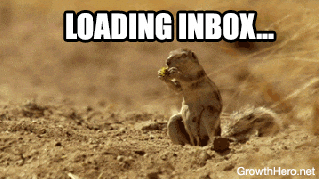 Henceforth, there comes the need for such cost-effective email management software that enables immediate response. Our ready-made pitch deck for email management software will guide you through what to include when raising funds.
Moreover, many of the emails have to be stored for long-term usage. Thus, email software is vital for businesses to keep them safe & make the system run efficiently.
Why Do You Require Such Email Management Software?
As discussed above, email management software competently prioritizes, effectively organizes, and productively responds to emails to save time.
Furthermore, a significant requirement arises when organizations have a bulk of emails incoming & outgoing daily.
Another reason for the need for such email software is that one gets to achieve more with an automated workflow. Also, see the bigger picture with analytics and keep your inboxes close to customers.
Benefits of Using Email Management Software
Top 6 features or characteristics of using email management software are:
Speedy recovery in disaster situations
Decreased exposure to security threats
Decreased cost of compliance
Decreased cost of litigation
Increased productivity
Quick and auto-replies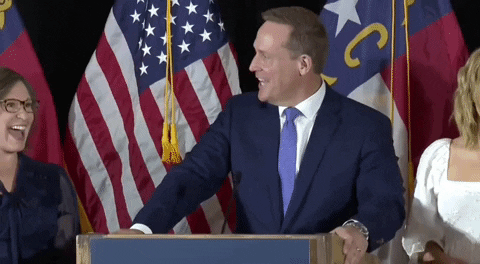 Thus, all these benefits allow you to create a better customer experience for your business. Email management software gives you valuable insights about your customers & provides you with a more efficient working environment with your team.
How Many Slides Should Be In An Email Management Software Pitch Deck?
Most organizations fail at this point. They have good ideas but no experience in how they can pitch them in front of investors.
Well, it's not that tough.
No matter how many slides you include in your complete deck, don't forget to miss these 8 slides while pitching the idea for email management software.
Take a glance at these 8 slides & learn how to include them in the deck so that the investors go wow with your presentation!
Slide 1: Email Management Platform Overview
Start your pitch deck by presenting an overview of the email management platform. Give investors insight into the management software.
Hence, this slide cater details about the email management platform overview in terms of:
Mission, vision
Impressive ARR growth
Valuable customers associated with the platform
Year it was founded in
Headquarters
Other general facts, etc.
Moreover, our ready-made and competent pitch deck have done this for you. You can easily get access to the same & edit the information as per your business needs.
Download this 100% Editable Slide from Competent PowerPoint Template
Slide 2: Determine Various Problems Limiting User Experience
After providing insight about the platform overview, display investors' issues or key concerns limiting the user experience.
Likewise, this slide details several existing problems in terms of no commercial communication channel (email platform) for business purposes. All these concerns result in:
Prone to errors
Poor productivity
No collaboration, etc.
Moreover, the slide mentions that the Email tool is specifically designed for personal use. Also, email is considered the most crucial business communication channel because:
54% of emails are business emails
7% year-on-year growth
215 billion emails sent per day, etc.
Similarly, you can present the problems for your software in the slide or edit the same.
Download this 100% Editable Slide from Competent PowerPoint Template
Slide 3: Solution Provided By Email Management Software
Present to angel investors about solutions you are ready to offer related to such email management software. Thus, this slide cater to details about solutions rendered by the platform.
Also, mention how you make email inboxes accessible to various users. The solutions are in terms:
Unified platform
Collaborative platform
Integrated
Moreover, reinventing email for business purposes introduces multichannel email clients. And it ensures every conversation is delivered to the right people & accounted for in the right system.
Similarly, one can showcase the solutions they are ready to offer, such as 3rd party integration, API architecture, channel accessibility, etc.
Download this 100% Editable Slide from Competent PowerPoint Template
Slide 4: Email Management Software Association with Platforms
After depicting solutions, exhibit details about the association of the email software with other platforms. Henceforth, this slide cater details management platform associations, including:
Diversification in the industries
Use case diversification
Furthermore, we have mentioned vital elements related to email management software in our ready-made template. You can add them according to your platform's specs.
2000+ firms utilize the platform that focuses on working for teams of all sizes, etc. One can even display icons of popular platforms.
Consequently, diversification in industries must include several sectors like tech, media, travel, etc. Similarly, use cases can consist of IT, operations, sales, etc.
Download this 100% Editable Slide from Competent PowerPoint Template
Slide 5: Customer Value Proposition of Email Management Platform
Highlight investors' information related to the value proposition of customers. This slide cater details on the customer value proposition of the email management platform emphasizing collaborative communication.
Additionally, for displaying the customer value proposition, elements included are:
Individual but collaborative
Multi-channel platform
Integrated
Likewise, one can mention their email management software's customer value proposition in one of the slides. Don't forget to miss it in the pitch deck while raising funds for your platform.
Download this 100% Editable Slide from Competent PowerPoint Template
Slide 6: Growth Potential of Email Management Software Market
Illustrate facts on the growth potential of the software market. Thus, this slide cater details about email management software's growth potential with progress in:
CAGR (7%)
Growth origination market (North America)
Market revenue by service
Global market share across different geographies, etc.
Moreover, one can exhibit the market revenue by service of email management software using quarterly bar charts. Our ready-made template will be handy for you to edit the details as per requirement and lean on the business opportunities.
Furthermore, the slide contains a world map to show percentage details of the global email management software market.
Download this 100% Editable Slide from Competent PowerPoint Template
Slide 7: Competitive Assessment of Major Email Management Players
Display to angel investors details of your significant competitors with the description of elements. Hence, this slide caters to information about the competitive landscape of various competitors existing in the email management market.
Additionally, competitive assessment is presented and compared based on various features, such as:
Ticketing system
Multi-channel communication
Real-time collision detection
Feature
Automated workflows, etc.
Also, all this assessment is displayed in a tabular form containing the names of 4 competitors. You can tick the parameters that competitors are providing and leave the rest of the columns blank.
Download this 100% Editable Slide from Competent PowerPoint Template
Slide 8: Profitable Business Model of Email Management Platform
Lastly, present your profitable business model for email management software to investors that can influence their funding decision in your company.
Thus, this slide addresses various elements as the business model for a software platform. Some of them include:
Key activities, essential resources
Customer channel, customer relationship
Value creation, cost structure
Value proposition, customer segment
Revenue, etc.
Similarly, one can exhibit their profitable business models in one of the slides on the pitch deck. It marks a positive impression on the minds of angel investors.
Our ready-made email management software template serves you the best details and will open gates for new business opportunities.
Download this 100% Editable Slide from Competent PowerPoint Template
Let's Wind Up - Where Can I Download Email Management Software's Original Pitch Deck?
Competent email management software allows businesses to improve their productivity and work smarter. Likewise, our efficient ready-made pitch deck templates serve the right purpose of raising necessary funds.
Grab our Email Management Software Pitch Deck!
Also, customize it based on your business needs.