The SlideTeam Blog

All About PowerPoint, Presentations & Life
Airbnb Is a Saga of Struggle & Success. 
Airbnb commenced its journey from shared spaces & Airbeds to 6,000+ Properties in 192 Countries — including castles, private islands, apartments, and manors — with a Company Valuation of $38 Billion today.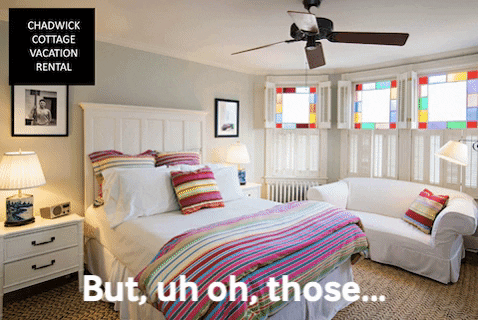 The Airbnb Startup Story
When you start a company, it's more an art than a science because it's totally unknown. Instead of solving high-profile problems, try to solve something that's deeply personal to you. Ideally, if you're an ordinary person and you've just solved your problem, you might have solved the problem for millions of people, said the Co-Founder and CEO of Brian Chesky. 
The story of the world's largest online marketplace for lodging, Airbnb, revolves around Airbeds and rents. 
Back in October 2007, the to-be founder of Airbnb and his fellow roommate Joe Gebbia were searching for ways to pocket extra cash. 
Then, come to the scene, the Industrial Designer Conference held in San Francisco.
There was a significant scarcity of hotel rooms & accommodations for the participants and the audience. 
Both the guys were out of work and had a week's rent to pay for their San Francisco apartment, this was when the light struck.
They saw a possibility.
The duo rented out their apartment to designers who were hunting for a place to stay. 
They forthwith unveiled a website airbedandbreakfast.com that provided Airbeds and homemade breakfast for only $80 Per Night. 
That Thing Did Work.... Three individuals showed up at their doorstep at night. 
This encouraged both to take this idea to the next step, and Airbnb Was born. 
Joe Gebbia's former roommate, Nathan Blecharczyk — one of Airbnb's founders —was added to their group to draft a well-devised business model. 
However, in the early days, they all perceived that the idea of Airbeds and breakfast might not be successful in the real world, so they moved on to find a suitable roommate solution.
Later they realized there was already tough competition in the market, so they headed back to the idea of Airbeds. 
Eventually, they launched their venture at the Democratic National Convention in Denver, 2008.
Although they received media attention, still no user traction, Brian Chesky said this phase was Problematic, Struck in Debts, and Required Funds to move ahead.
Interview With Airbnb CEO Brian Chesky
How Did Airbnb Acquired Funds?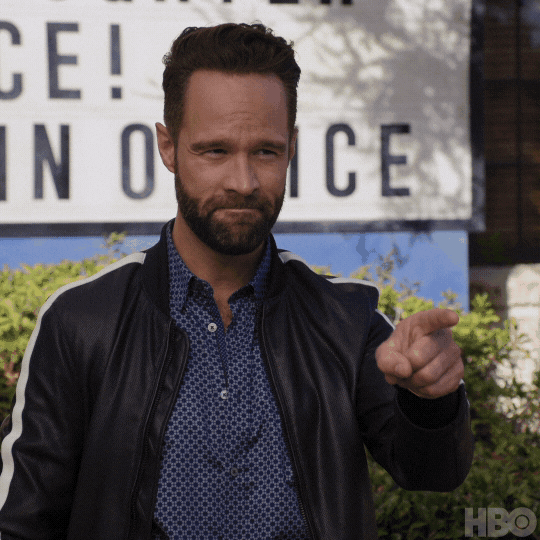 Airbnb's inclusion in the Y combinator's forced the company to be ramen-profitable (If a startup is ramen profitable, it means it is minimally profitable, just enough to ensure its founder lives on the cheapest diet.) by demo day. 
Since the recession was gaining momentum, there was a significant probability that angel investors wouldn't show up on the demo day. 
But, there was a tale to the twist as Airbnb bagged $20,000 seed funding. After that, to build an upgraded structure, the founders traveled to the city of dreams, New York.
For the next couple of months, they focused on creating strengthened relationships with their customers. 
Airbnb promoted properties listings on their website, and enhancing the homestay experience.
Post the end of the Y Combinator program, Airbnb built a robust loyal customer base. They also obtained the funds of $600,000 funding from Sequoia Capital. Now, Airbnb is heading in the right direction.
In the next segment, we will review the original pitch deck of Airbnb. So, let's scroll down and have a look:-
Showcasing Airbnb Investor Deck
Slide 1: The Title Slide of the Presentation
Airbnb present a bold statement with its cover slide in this pitch deck. 
It mentions the title of the presentation, which is "Investor Funding Elevator Pitch Deck," along with the company's logo.
Airbnb explains the USP of this idea with a tagline at the bottom of the slide. 
The high-definition image on the right side is appropriate to the Airbnb concept. 
In a nutshell, the Airbnb cover's slide has enough to hook the audience. 
Download Airbnb's Original Pitch Deck
Slide 2: Table of Contents
The Table of Contents slide in this pitch deck presents a broad overview of the topics covered, spanning from the problem statement to financials. 
The layout of this slide is impactful yet straightforward to the angel investors and venture capitalists in the room. 
And, the high-grade image on the right side creates a remarkable impression. 
Download Airbnb's Original Pitch Deck
Slide 3: The Problem Statement
This is one of the most pivotal slides that connect with the audience firmly.
The problem statement is clear, direct, and indisputable, and the problem mentions three pain points.
One is the Price, which is a substantial issue for online travel booking clients. 
Second is the Issues With Hotel Accommodation, which leaves you detached from the city and its culture and uncomfortable room issues such as bad linen and poor lighting. 
And, finally, No Easy Way Exists when making a reservation with localhost. 
Download Airbnb's Original Pitch Deck
Slide 4: The Solutions Slide
Airbnb startup was born to fix the issues brought up in the problem statement, and this slide justifies how it does.
Airbnb outlines itself as a Web Platform where users can rent out their space to host travelers to "Sharing Economy Services," "Airbnb Management Companies Like Guest-Ready," and "Lockboxes/Smart Locks." 
The Perks of Airbnb Are Also Illustrated in This Solution Slide- 
"Saving Money, When Travelling"  

"Make Money, When Hosting"

"Share Culture, Local Connection to the City"
Download Airbnb's Original Pitch Deck
Slide 5: The Market Validation
This slide outlines the founder's research to validate their idea.
Airbnb uses a mix of Craigslist & Couchsurfing to prove market validation of Airbnb.
These include 630,000 on Temporary Housing Site Couchsurfing.com and 17,000 Temporary Housing Listing on SF & NYC from 07/09-07/16.
Download Airbnb's Original Pitch Deck
Slide 6: Market Size
In this slide, the founder of Airbnb demonstrates what they can achieve. They have included robust statistics such as 1.9+ Billion Trips Booked, 532M Budget & Online Trips, and 10.6M Trips W/A B&B. 
The slide mentions that the data has been gathered from reputable websites such as the Travel Industry Association. 
On the right-hand side, they have a small section that defines the term "Market Size" if anyone in the room hasn't heard it before.
Download Airbnb's Original Pitch Deck
Slide 7: The Product Slide
Airbnb's product slide is straightforward. Rather than describing their concept in textual form, they have added screenshots of their platform to describe how it works. 
The screenshots help  gain the trust of prospective investors, as the idea is now viable in a real world situation. 
On the left-hand side, they round up the process of booking an accommodation on the Airbnb platform, which is Search By City, Review Listings, and Book It!
Download Airbnb's Original Pitch Deck
Slide 8: The Business Model
Drafting the business model slide in the pitch is like a riddle for many entrepreneurs.
But, the founders of Airbnb have done a terrific job in illustrating its business model even to a layman. 
First, the slide says Airbnb Takes a 10 % Commission on Every Transaction in bold. 
They have presented real numbers regarding their revenue generated, 64 Million Dollar Market Share, and 200 Million Dollars Raised Between 2008 and 2011. 
To boil it down, the Airbnb business model has the uncanny ability to draw attention right away, thanks to all the data they have included and no technical jargon to complicated things further for angel investors. 
Download Airbnb's Original Pitch Deck
Slide 9: Market Adoption
The Market Adoption or the Go-To-Market Strategy, this slide layout plans to grow and broaden the user base. 
The dual posting feature is unquestionably the most iconic marketing hack that allowed the company to prosper during its initial days. 
They built a bot that re-list any listing on Airbnb to Craigslist, thus unlocking new possibilities. 
The other two market adoption strategies include Events and Partnerships with KAYAK and more. 
Download Airbnb's Original Pitch Deck
Slide 10: Competition of Airbnb
Airbnb, through this slide, compares it with its counterparts in terms of online & offline transactions, expenses, and affordability. 
They have used the Business School 101 Charts to demonstrate why Airbnb holds the edge. 
Even though they haven't used any text, the Airbnb competition slide visually stands out.
Download Airbnb's Original Pitch Deck
Slide 11: Competition Advantages 
The Key Highlights of the Competitive Advantages to Airbnb Are:-
First-to-Market

Ease to Use

Profiles

List Once

Design & Brand

Home Incentive
Each advantage is outlined with a one-liner.
Download Airbnb's Original Pitch Deck
Get Airbnb's Original Pitch Deck Template 
The Airbnb pitch deck presentation is 100% editable and compatible with Google Slides, available on SlideTeam. Sign-up for $49.99 and Get Access to Ten Pre-made Templates. 
Ask for a Free Live Demo!
4.9 Overall Rating on Google With 85 reviews. 
You can pay via PayPal, Mastercard, Visa, and many other popular payment methods.
If you have any questions, Feel Free to Contact Us at 408-659-4170 or Email Us at [email protected] and Get a Response in Less Than 12 Hours.