Are you looking to prepare an insightful Digital Health Technology Pitch Deck? No worries, we are here to help!
'Life gets better when health becomes your first priority. – Maxime Lagace'
As, the digital health industry is one of the most lucrative and rapidly growing industries globally.
What's more, 14.8% Annual CAGR Growth during the forecasted period of 2021-2026.
Furthermore, the worldwide Digital Health Technology market is expected to be USD 220.94 billion by 2026.
What is Digital Health Technology?
The health technology industry helps meet the growing demand for personalized and convenient healthcare solutions. Additionally, digital technologies span across various areas, from wearables to apps and beyond.
WHO defines Digital Health Technology as the next big thing in the health care industry and has to be embraced by humankind. Also, it is a broad term that encompasses e-Health and uses advanced health services like AI, Big Data, Genomics, etc., to strengthen the role of the health system & hike equity.
To understand what makes up digital health technology, it is essential to know what it encompasses. Moreover, the digital health industry includes companies that focus on data, software, and internet-based services. Similarly, health technologies include any element that relies on online or digitally transmitted data.
Likewise, digital health technologies make monitoring, tracking, and evaluating medical conditions and other health indicators easier. They also make it easier to monitor and take care of chronic conditions and coordinate patient care. That makes for a more efficient healthcare system from start to finish.
Furthermore, health Technology incorporates a range of fields, including:
• Big Data and Bio-metrics
• Clinical Operations
• Communication and Patient-Provider Interaction
• Crowdfunding
• Diagnosis & Imaging Tools
• Electronic Medical Records
• Financial and Administrative Tools
• Hardware & Sensors
• Information Systems Management
• Mobile Applications
• Patient Engagement & Retention
• Quantified Self
As the demand for digital technology grows, it will become an increasingly important industry to watch as the future unfolds.
What is the Future of Health Tech?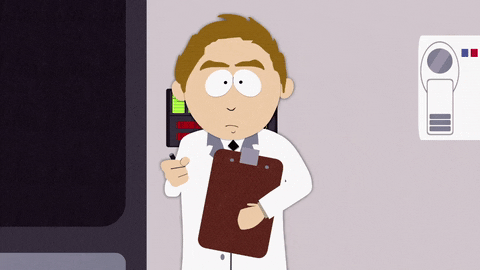 Consequently, digital health is already making a difference in the lives of hundreds of millions of consumers worldwide, with promising developments underway. Also, wearable devices such as the Fitbit and the Apple Watch (and their associated apps) allow individuals to track, manage and improve their health. It is done by keeping track of their biometric variables.
Thus, the health sector is on the verge of one of the most transformative periods in its history. While still at an early stage, there are encouraging signs that digital health will revolutionize patient care. Moreover, it will also support more proactive and preventative health management.
The Quantified Self movement empowers individuals to take control of their wellbeing and even manage their healthcare. In 2013, Fitbit's web-tracking tools collected 1 billion days of user data.
Likewise, "Digital medicine," "digital health," and "consumer health" are terms that refer to the use of information technology in health care.
Digital health is already having a significant impact on the healthcare system. In 2020, it was possible that a baby would be born with a digital health record already embedded in its DNA. Furthermore, the baby may have been conceived with the assistance of in-vitro diagnostics, which are revolutionizing fertility treatment.
Also, the medicine is most concerned with using digital technology to improve healthcare services. But health technology sector is the broader field that includes consumer health.
Consequently, these tests use digital technology to provide fast, accurate diagnoses that lead to more effective treatments.
The health technology sector is in its infancy, but recent developments have made it clear that the industry is growing exponentially. However, there are concerns that digital health will not be able to deliver on its full potential unless there is more cooperation across sectors.
Next What? – Drive Funds to Set-Up or Expand using our Competent Pitch Deck
Seeking funding is one of the most challenging aspects of starting a company, especially if you are not familiar with drafting an investor deck.
Moreover, health technology entrepreneurs are always looking to keep up with this ever-changing digital health technology landscape.
Thus, we have gathered essential slides. From our professionally designed pitch deck on Digital Health Technology that you must include raising funds from angel investors.
Slide 1: Key Problems Faced By Companies Slide
There are many issues faced by digital health technology companies. They are such as data processing, digital user practice, cyber-security, telemedicine, service integration, etc.
Additionally, explain angel investors regarding the problems faced and can come by using digital health technology. Give them information on how these issues can impact the operations.
Through this slide, companies can creatively present investors with critical problems. Also, they can explain them in detail using competent visuals and infographics.
This will make investors interested in your commitment behavior to customers.
Download this 100% editable slide from Digital Health Technology Pitch Deck
Slide 2: Appropriate Solutions for Digital Health Companies Slide
Now, whatever problems you have discussed with your angel investors for digital health technology. Showcase the innovative solutions you are ready to offer.
Consequently, through our professionally designed pitch deck slides, one can skillfully exhibit the proposed solutions to offer patients and customers.
Investors are seeking to invest in businesses that uniquely provide monotonous solutions.
Thus, be the one whom angel investors seek!
Download this 100% editable slide from Digital Health Technology Pitch Deck
Slide 3: Reasons for Investing In Your Organization Slide
Display investors about the capabilities, trends, future of the digital health technology industry. Moreover, it is going to push them to believe in it and provide you necessary funds.
Our efficiently designed pitch deck slide on reasons angel investors invest in your company depicts them innovatively. It presents all the verticals related to digital health and how it will take on the industry.
Furthermore, the capabilities of the industry will let your organization welcome valuable and genuine funds.
Try it out in a different style using our pitch deck!
Download this 100% editable slide from Digital Health Technology Pitch Deck
Slide 4: Key Stats of an Organization Slide
One can even present tables, charts, data, stats, etc. Related to your organization's growth rate, previous returns generated on funds, market share, verticals you offer, etc. Also exhibit details of competitors, their market share, how your models differ from them, social media followers, percentage share of products in the market, etc.
Give investors a transparent and clear picture of your vision, mission, and core values to offer patients and customers that make you stand alone in the market.
Book a free demo with our research team to customize the pitch deck based on needs.
If you are genuinely looking to get potential capital for your company, make angel investors believe in you and your abilities.
Download this 100% editable slide from Digital Health Technology Pitch Deck
Slide 5: Total Funds Generated By Company till Date Slide
Present your investors with data related to previous rounds of funding performed for your business from sources like crowdfunding, seed funding round 1, seed funding round 2, etc.
This gives them an overview of how well you grow the funds through unique strategies. One can even showcase the return rate on each block of funds, market capitalization, market share, market rate, CAGR, and more.
Through our well-structured pitch deck, one can exhibit details related to the generation of funds by the company to date using tables, pie charts, and other creative visuals. This take investors' attention to the number and growth percentages directly.
Grab our pitch deck and prepare well for raising funds from the investors.
Download this 100% editable slide from Digital Health Technology Pitch Deck
Slide 6: Current Investment Situation for Digital Health Industry Slide
Through this slide, you can display the investors about the potential of digital health technology and its verticals across the particular region or anywhere in the globe.
The map presents and focuses the attention of the angel investors towards key regions where investment can be made that can generate valuable returns in the market.
It also exhibits information related to several investors who have already invested in the field, and the amount companies have raised from them.
Talk to our research and design team, customize this 100% editable pitch deck based on your needs, and organize the verticals of technology smartly to raise genuine funds.
Download this 100% editable slide from Digital Health Technology Pitch Deck
Slide 7: Defining Your Company's Target Market Slide
If you know about your target market and can explain it to your investors confidentially, then you are prepared to enter the market like a pro in front of your investors.
Exhibit angel investors' details & facts related to your total addressable market, service addressable market, and service obtainable market using our insightful pitch deck slides.
Investors want to get an assurance on your research done for the market and how the funds invested in your business can give them profitable returns in a set time.
Be prepared with your vertical before entering the market and take our assistance for building a competent pitch deck.
Download this 100% editable slide from Digital Health Technology Pitch Deck
Slide 8: Defining Your Competition in the Market Slide
Another essential aspect that an organization can add in their pitch deck to make it more compelling for investors is details regarding your company. It can include your competition in the market, premium services you offer, your clients values, target audience, financials, company headquarters, success roadmap, task timeline, service lines, funding series, etc.
You can even highlight tag lines related to your company, company name, logo, competitor names, their funding pattern, returns generation, etc.
All this data makes investors know you and your company more, trust your more, excite them about your work, etc. Most importantly, feel insured on providing their precious funds to your company.
Get access to this powerful pitch deck now.
Download this 100% editable slide from Digital Health Technology Pitch Deck
Slide 9: Understanding Your Exit Strategy Slide
Illustrate more about the organization and next steps for the market by exhibiting your exit strategy. Explain to investors the strategies, namely management buy-out, merger, acquisition, taking the company public, etc., that you will utilize for the organization.
Thus, we have presented this slide in the deck using charts and shapes that can give vital points on each strategy to be adopted.
By highlighting the exit strategy to the angel investors, one can tell them how well you have researched the firm's future steps and on growth.
Digital health technology companies can build fantastic and competent pitch decks with us and fix a place for themselves in the market by raising genuine and potential funds.
Download this 100% editable slide from Digital Health Technology Pitch Deck
Custom Digital Health Technology Solutions
Digital health technology is undergoing a seismic shift, and adopting all such technology will reduce the costs and improve access of patients' information to themselves. Moreover, this will give patients access to their health records, and allow doctors to treat patients in real-time, and much more.
Companies and healthcare organizations are on the path of adopting all such digital health devices and advanced technologies. We are going to build powerful pitch decks for you that will not just attract investors for more funds but will also give you a competitive edge over others.
Also, build transformative experience for yourself and navigate the way through digital health technology in everything you do with assistance from our research team.
At Slide Team, we have a pool of research analysts, content curators, and designers to draft a tailored investor deck that echoes your idea and improves the chances of nailing the investment prospect.
Purchase our membership and access ten original companies and industry-specific investor presentations. Membership Stating Only at $49.99.
Have Any Questions? Feel Free to Talk to Our PPT Experts at 408-659-4170 and connect us at [email protected]. You will Get a Response within the Next Twelve Hours.
Get a FREE Product Demo! 
Download the free Digital Health Technology PDF.