The SlideTeam Blog
All About PowerPoint, Presentations & Life
The era of standing in long lines near food shops or cafes is long gone.
Now people prefer sitting within the comfort of their houses and getting the food delivered to them.
The trend might have stayed low for a long time but after the entry of the Covid-19 pandemic, the scenario changed.
Now, the scene looks like the roads getting flooded with delivery agents who take the responsibility of helping the delicious meals reach the awaited. In return, the restaurants are earning handsomely.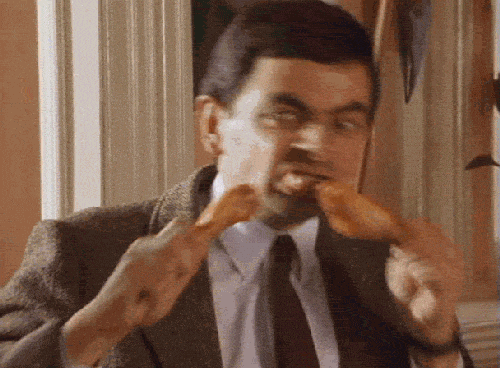 Boom In This Industry
The boost in the online food delivery business gained momentum when people got stuck inside their houses for averting the spread of the virus.
Though, they might be stuck inside their houses, who is going to stop their taste buds and craving?
Here came the online food delivery apps to the rescue. Now people could use the platforms like Swiggy, Zomato, etc. to get their favourite food delivered from their decided restaurants while sitting on their comfortable sofas. In addition, came the enticing coupons and discounts to bring down the prices by a considerable margin.
The issues of maintaining social distancing, catching the virus and laziness made them take this enticing path. Not to forget the social media platforms where every alternate post or video is about some delicious food!
The Cost Involved In Setting up Such a Business
Now people require options!
Are you an entrepreneur wishing to set up one such online food delivery business to save people from hunger pangs?
Well, kudos for recognizing the hour of the need!
Consequently, you cannot set up a business without adequate funds! If the Indian currency gets considered, you might require somewhere between 4 and 7 lakhs, while in dollars the maximum needed would be $35,923 on average.
On Demand Online Food Delivery Pitch Deck 
When it comes to gathering such amounts, seeking capital investments becomes a valued option. You need to pitch your business idea to the investors in a way that they get enticed by the business perspective and consider it to be a profitable one to invest in.
Nevertheless, you won't want to bombard them with boredom and mere factual information. Here's where SlideTeam comes at your assistance.
We craft the best presentation slides through which you can pitch your business idea in a creative, interactive and engaging way. Our on demand online food delivery pitch deck slides might be the perfect launch pad for your business to take flight!
So, join us and do wonders for your goals and ambitions. We can't wait to see your delivery agents reaching food around the territories!
Cover Slide
Download this PowerPoint Template Now
So, you are ready with your presentation, this slide will help you introduce the topic to your audience by being in the background.
It contains enough room for you to talk about the topic and add a suitable image to get your investor's attention.
This template would intrigue your angel investors into wanting to know more about what you are presenting.
Table of Contents 
Download this PowerPoint Template Now
Provide an overview of your presentation at the beginning with this template at your disposal. It lists out all the essential topics that are covered in the upcoming slides, giving a snapshot of the entire presentation.
Grab this template to organize your content and present it in a synchronized manner.
Challenges and Solutions Offered by On Demand Online Food Delivery Platforms
Download this PowerPoint Template Now
Given slide will arm you talk about the challenges that customers are already facing and how online delivery platform can help them overcome the issues faced.
Some of the problems faced by customers mentioned in the slide are-
Unable to locate nearby restaurants and stores in quick time
Difficulty in tracking order and no real time updates
Difficulty in creating favourite list for future order references.
At the same time, this slide highlights the solutions that one can avail from the on demand online food delivery platforms.
It allows users to find nearby restaurants and local stores. Users can look for thousands of restaurants based on their preferences in a quick time.
Customers can monitor the order and delivery driver after they place and order. They can receive real time alerts on their orders while using applications.
People can also create a favourite list by adding the food items they like, allowing them to reorder the same product.
On Demand Online Food Delivery Market Overview 
Download this PowerPoint Template Now
This template gives an overview of the online food delivery market. It showcases the global market trends in a succinct way with the help of graphs and pie charts.
It presents global online food delivery market growth rate CAGR, the fastest growing and largest market, along with the key industry players in this industry.
Other elements given in the slide can be altered and used as per your convenience.
Key Statistics 
Download this PowerPoint Template Now
This slide will help you elucidate the key statistics associated to on demand online food delivery platform along with the major figures.
This would intrigue your investors to invest in your business, believing that the market has enough growth potential.
Some of the major stats mentioned in the slide are-
Revenue to reach to US$11,666 MM in the coming years.
A revenue growth of 10.6 percent.
62 percent of US consumers order delivery or takeout once a week.
Grab this slide to present the growth of this industry and how it can be beneficial for your investors to fund you.
Recent Market Trends 
Download this PowerPoint Template Now
Before presenting your great business idea, you must be aware of the recent trends in the industry. This slide will assist you depict all the recent market trends related to the on demand online food delivery platform along with some additional trends.
Furthermore, having a great knowledge of the trends will keep you updated and you will be able to make your customers grin ear to ear.
Market Segmentation 
Download this PowerPoint Template Now
The given slide presents the information about the market segmentation of on demand food delivery platform across the globe.
Segments are as follows -
Type,
Region,
Area,
Payment method. and
Business model.
You can segment the market by mobile applications and website on the basis of type.
On the basis of payment method you can divide the market depending on online payments and cash on delivery.
Business model segments the market by order focused food delivery system and logistics based food delivery system.
On the basis of region you can divide the market by Asia pacific, north America, Europe and latin America.
Opportunities 
Download this PowerPoint Template Now
There are a lot of opportunities available for online food delivery platforms and this slide will help you showcase all of them.
Depicting all the opportunities in front of your investors using this slide will aid you make a strong case.
Moreover, all these opportunities will help you increase the market size, cater to large customer groups, generate more revenue.
Business Model
Download this PowerPoint Template Now
Share your company's performance taking the assistance of this thoughtful slide. It provides key insights of your business to your audience and cover details about the value propositions, customer relationship, key activities and partners.
In addition, you can also talk about the organization's cost structure, revenue streams and key resources.
Competitive Landscape
Download this PowerPoint Template Now
Before presenting your big business idea, you should be aware about your competitors and the top players in the same industry. So, keeping a tab on your competitors' activities will help you make a strong case in front of your investors.
Conduct a comparative analysis of your business with that of your competitors on the basis of various parameters using this template.
Some of the features mentioned on this slide are –
Real time order tracking
Restaurant profile reviewing
Adding food to cart
24*7 availability and others.
Key People 
Download this PowerPoint Template Now
Introduce your skilled staff members with this slide at your disposal. The template gives you enough space to present the name designation and a little description of your team members.
Additionally, you can give it a personal touch by adding their images.
Bag this deck now and get ready to present your great business idea.
Conclusion
Without wasting much time, grab our professionally-curated on demand online food delivery pitch deck and get started with presenting your business idea. With this set of templates in your hands, you are sure to convince your investors and win the fundraising round.
Now, if you have gone through these editable templates, what are you waiting for?
Go ahead, click the download button and you are all set to give wings to your dream.
P.S. You can also go throw other pitch deck by clicking here.