Don't Let People Tell You Your Ideas Won't Work. if You're Passionate About an Idea That's Stuck in Your Head, Find a Way to Build It So You Can Prove to Yourself That It Doesn't Work, said Foursquare founder and former CEO Dennis Crowley
Foursquare is a location-based social networking platform. Users "check-in" at venues using their mobile devices, allowing them to broadcast their location to friends and earn points. Foursquare City Guide is a mobile application that makes use of the system. It was at first a website that could be accessed from a computer or mobile browser. The Foursquare City Guide – launched in 2009 – is an app that allows users to find restaurants, bars, museums, or other places of interest in their city.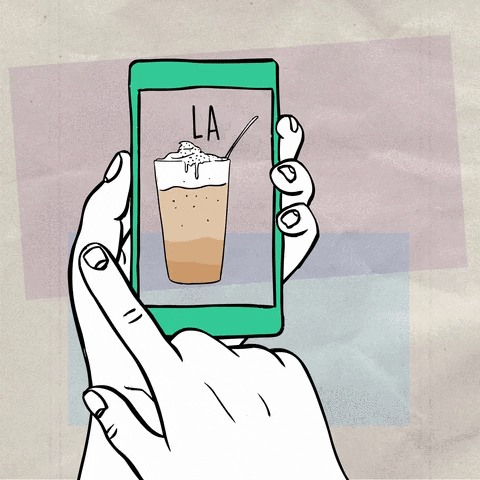 Foursquare is a popular app that has over 25 million downloads. It gained momentum due to its use in the 2010 World Cup and other significant events.
The app has a loyal user base, with a 5% daily active retention rate and an 80% monthly active retention rate.
Foursquare lists the venues users check in to and gives them awards. Users can leave tips for other users, which can be re-read at any time.
The app's performance indicators vary among countries, but some general statistics can be applied to the global picture.
Foursquare is especially popular in America, the US, Japan, and Brazil, with high daily active use rates of 10% and 15%, respectively. 
Foursquare's daily active use rate averages 2% on the global stage. It also has a solid monthly active use rate of around 40%, much higher than many other social networks.
A Sneak Peek Into The Story Behind Foursquare
Foursquare is an app that rewards exploring. It's a game of exploration where you get badges for visiting new and unsuspected places.
The company was launched by two best pals, Dennis Crowley and Naveen Selvadurai. They were born in the same hospital, and they went to the same schools (and even dated sisters at some point). It's not surprising that they ended up together at NYU, majoring in computer science and business.
Dennis' first job was prototyping devices for Nokia. Naveen worked in a startup that created wireless devices for Palm and Treo to monitor their users' vital signs.
After years of living together, the two best friends decided to take a year off and travel the world. They travelled for one year, visiting 22 countries, before ending up in Mexico City.
Dennis and Naveen returned to their home in New York City inspired by the different lifestyles abroad.
The Birth of Foursquare:
Both were impressed by the way locals used technology to solve daily problems.
They started working on a new idea: a local search engine that would provide recommendations of places users may like, based on user and community-generated content and social interaction.
They spent the next few months working day and night to get their idea off the ground.
After building their idea, they went to the New York City Mayor's office and pitched their business plan. The mayor loved it!
So, They got the grant to build the first version of their product.
Soon after, they found themselves in San Francisco, where they quickly raised $1.35 million from angel investors and the founders of Google, Yahoo, and PayPal.
That was just the beginning! They continued to receive funding from top tech investors to build Foursquare's most prominent mobile social network.
Naveen and Dennis are two entrepreneurs with a very bright future.
Their company is currently worth over $650 million and is still proliferating every day.
There are more than 50 million people using Foursquare worldwide. These numbers will soar grow as the app expands to different platforms and devices. 
Foursquare: Funding History & Timeline 
The company has received about $51.5 million in venture capital funding from Union Square Ventures and Andreessen Horowitz.
Foursquare received its first round of venture capital funding on March 29, 2009. The company received $1.35 million from angel investors such as Chris Dixon, Mark Pincus, and Yuri Milner.
On July 1, 2010, Foursquare closed its Series B round of venture capital financing. The site raised $5 million from venture capital firms like Union Square Ventures and Andreessen Horowitz.
On December 1, 2011, Foursquare raised $50 million from venture capital firms such as Andreessen Horowitz, New Enterprise Associates, Digital Sky Technologies, and O'Reilly AlphaTech Ventures. This round of funding was led by Union Square Ventures, which had already invested $20 million in Foursquare.
On May 17, 2012, Foursquare raised an additional $50 million in a new round of funding led by venture capitalist firm DFJ Growth. This brings Foursquare's total funding to $110 million.
On January 28, 2013, the company announced that it had raised $41 million in a funding round led by venture capital firm Andreessen Horowitz, including Google Ventures, Microsoft, and previous investors such as Union Square Ventures and Spark Capital.
On September 12, 2014, Foursquare announced that it had raised an additional $41 million in funding.
And finally, On April 6, 2015, the company announced that it had raised another $45 million in a Series D round of funding.
Showcasing Original Foursquare Pitch Deck That Helped Them Accelerate Growth 
After speaking to several experienced entrepreneurs and investors, we found one common theme: nearly everyone was interested in seeing what the original pitch decks looked like when companies like Facebook, Dropbox and Airbnb were first getting off the ground.
So, what is the Foursquare pitch deck? 
In the early days of Foursquare, Dennis Crowley and Naveen Selvadurai had a simple yet compelling pitch deck that was focused on explaining the pain point of local search and why Foursquare was the solution. 
The deck opened with a simple explanation of "local search." The description included graphs on keyword searches, the number of businesses listed on Yelp, Google Places, Citysearch, etc., and how there were over 25 million businesses and 100 million consumers looking for solutions.
The pitch deck included a powerful explanation of the opportunity for Foursquare to fill this pain point. 
The deck included a slide on the "competition," explaining that no competitors were explicitly focused on the consumer problem Foursquare was solving. 
The deck ended with a slide focused on product-market fit and why the local search was perfect for Foursquare's business model.
Dennis and Naveen had a strong message that resonated with investors, and it paid off for them. 
Foursquare had raised over $50 million from investors within a few years, including Union Square Ventures, Andreessen Horowitz, and Kleiner Perkins.
Scroll down as we look at the top slides in Foursquare's original investor deck:-
Slide 1: The Cover Slide
The title slide of Foursquare relates the concept of the location-based social media channel, suitable with the image itself. Besides mentioning the name of the company and the agenda of the presentation, the founder of Foursquare also put forth his email id so that the prospective investors could reach out to him after the presentation.
Download Original Foursquare Investor Pitch Deck
Slide 2: What is Foursquare?
The slide introduces the company to potential investors. First things first, Foursquare has a clear and crisp introduction to explain the concept in not more than two to three sentences. This slide also rounds up the benefits of using Foursquare to the "Users" similar to the "Brands and Advertisers." For example, the users can sign-up on Foursquare to navigate the city, locate the best bar and other public places in the town, and not to mention find friends. 
Download Original Foursquare Investor Pitch Deck
Slide 3: Badges
Foursquare aims to increase user engagement on its platform through badges. The badges are unlocked when users explore new places, tied to time, distance, and location. For instance, you can obtain a badge for constantly checking-in Brooklyn or staying past 2 Am on a school night. All such details are there on the Foursquare investor presentation. 
Download Original Foursquare Investor Pitch Deck
Slide 4: Primary Revenue Model
This slide in Foursquare's investor deck sheds light on the company's business model, which includes both lead and revenue generation. Foursquare is expanding its userbase with its unique rewards mechanism that encourages users to engage in the community. Coming to revenue, it will be generated through sponsorship and selling the aggregated data of user behaviour.
Download Original Foursquare Investor Pitch Deck
Slide 5: Website
This article is a demo of the actual website of Foursquare. The website snapshot is included in this slide, highlighting the various performance tracking KPIs.
Download Original Foursquare Investor Pitch Deck
Slide 6: Trivia
This slide provides trivia highlights of Foursquare, including the different locations where Foursquare is currently operating. Additionally, information about the company's founders, along with background details.
Download Original Foursquare Investor Pitch Deck
The Bottom Line 
If you are looking for a great example of pitching your startup, look no further than the Foursquare Pitch Deck. This deck is often cited as one of the best created, and it's easy to see why. The deck is well-organized, concise, and persuasive, and it hits all the key points an investor wants to know and does so visually appealing. If you are preparing to pitch your startup, be sure to download the Foursquare Pitch Deck for inspiration. And if you need help putting together your deck, our team at SlideTeam can assist you with that too!