The SlideTeam Blog
All About PowerPoint, Presentations & Life
Wealthsimple is a Canadian online investment management company. It was founded in 2014 by Michael Katchen and Alex Benzer. It offers low-cost, automated investing services for people with little to no investing experience. The company has over 100,000 clients and has managed over $1 billion in assets.
Wealthsimple is one of the only investment management companies that offer a Halal portfolio option. The Halal portfolio is designed for Muslim investors who want to adhere to Islamic investing principles. It also offers a Socially Responsible Investing (SRI) portfolio, which screens companies for environmental, social, and governance (ESG) criteria.
Headquartered in Toronto, Ontario, the company has offices in New York City and London, England.
Wealthsimple announced in February 2019 that it had raised $100 million in Series D funding, valuating the company at $750 million. This brings the total amount of capital raised by Wealthsimple to $219 million.
Wealthsimple is one of the fastest-growing investment management companies in the world. The company has been profitable since its inception and has experienced rapid growth in both clients and assets under management.
It's low-cost, automated investing services have made it a popular choice for people with little to no investing experience. The company's Halal and SRI portfolios have also made it popular among Muslim and environmentally-conscious investors, respectively.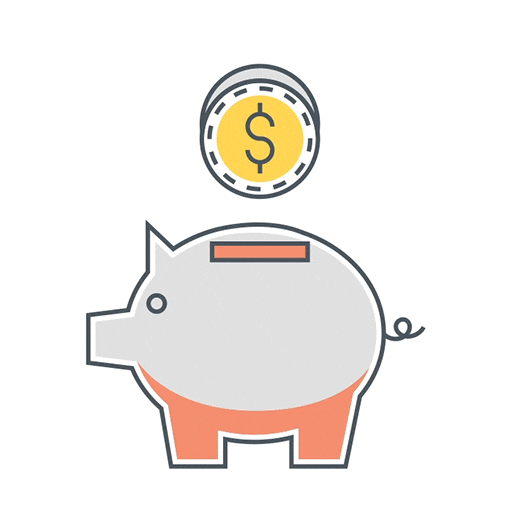 Success Story of Wealthsimple
In the digital era, easy-to-use products find many takers. Also, millennials look for simple and customized money management solutions, and this is where Wealthsimple took the advantage by recognizing the need and monetizing it.
This company started by providing simple yet smart investing opportunities, with less fee charges as compared to the traditional investment management.
By investing your money in globally diversified portfolio of low-cost index funds, it helps you get the best ROI.
The expert financial advisors of this company helps people plan their financial milestones and answer questions regarding the type of investment account one person should have.
One of the biggest reasons for this company's success is the services offered to the customers.
It's features like-  Commission free trading, high interest savings, and automatically investing your spare change led to the company's great success.
Some Important Statistics Related to Wealthsimple Funding
This company has acquired two organizations, out of which the recent one is SimpleTax on Sep24, 2019.
Total amount of funds raised is around 4 million dollars in nine rounds. From the last private equity round it raised around 750million dollars, which was held on May3, 2021.
This company is funded by 17 investors, out of which Ryan Reynolds and Meritech Capital Partners are the most recent ones.
Wealthsimple's Original Pitch Deck
Use this pitch deck presentation to persuade potential investors to invest in your company. It covers the company's history, products, challenges, solutions, market opportunities and its financials.
Most of the entrepreneurs are looking to replicate this success for their venture, but are finding it difficult to create one such pitch deck that can help them persuade the investors to invest in their firm.
We have brought the solution for their concern, with the below-shown PowerPoint pitch deck. It includes all the essential slides that you would need to raise funds from your audience.
By utilizing this customizable Wealthsimple pitch deck presentation you can craft your perfect pitch in no time.
With our easy-to-use investor pitch deck, you can streamline your investments and achieve your financial goals with ease.
So, let's have a look at the amazing slide that will help you win the fundraising round.
Template 1 
This easy-to-use guide will help you get started on your path to financial success. With helpful tips and advice from our team of experts, you'll be able to create a plan that's perfect for your unique needs.
The cover slide of the deck introduces the topic using a creative and engaging tone, while subsequent slides provide all the information you need to get started. Whether you're a beginner or experienced investor, use this pitch deck to get started on the right foot.
Download this PowerPoint Template Now 
Template 2
The given slide presents the challenges and solutions offered by Wealthsimple. It talks about the challenges faced by the customers and how Wealthsimple provide solution to overcome the challenges.
Some of the common challenges faced by financial investment users, mentioned in the slide are-
Limited financial investment features
Not enough security
These services have no goal setting capabilities for future.
This slide presents the solution offered by Wealthsimple to overcome the challenges.
Download this PowerPoint Template Now 
Template 3
Our Investor Funding Elevator Pitch Deck will help you get started in no time, with all the information you need to make smart investment choices. Also, it presents the market opportunity for Wealthsimple company in the Canadian market and how this company can fill the gap.
Download this PowerPoint Template Now 
Template 4
Utilize this slide to showcase the unique advantages that your platform possess and why investors would choose to fund your organization.
Some of the special features of the company mentioned in the slide are-
Wealthsimple provides powerful financial tools that help you to grow and manage your money efficiently.
You can get started with growing your money whether you are investing, doing taxes or anything in between.
Most people prefer investing in this company because of the technology used and the highly skilled staff.
It keeps your account and money safe with security features such as two factor authentication, data encryption, standard bankruptcy, and deposit protection.
Download this PowerPoint Template Now 
Template 5
The slide provides details on the solution that Wealthsimple offers for its investors along with the features that each solution provides.
Some of the solutions mentioned in the slide are –
Wealthsimple cash – Helps you send cash in seconds
Wealthsimple Invest - Arms you invest on Autopilot
Commission free stock trading – lets you buy and sell your own stocks and ETFs.
Wealthsimple Crypto- Assists you with simplest way to invest in Crypto.
Wealthsimple – Maximizes your returns and saves time on taxes.
Download this PowerPoint Template Now 
Template 6
This slide elucidates how exactly Wealthsimple platform operates. You can grab this thoughtful slide to jot down how your platform perform its operations.
Also, it targets young professionals who want a smart and simple way to invest their savings.
It invests client's asset in a fully diversified portfolio on the basis of their Risk- Profile. It uses advanced technology to simplify the entire investing experience via Web or Mobile.
It's charges are less than other platforms i.e. approx. 35-50bps on assets.
Download this PowerPoint Template Now 
Template 7
This slide displays the information about the senior management and the founding members that contribute towards the company's success.
It also includes space for you to jot down the person's name, designation and their responsibilities.
Download this PowerPoint Template Now
Template 8
Utilizing this thoughtful template, you can talk about the funding rounds of the company. Display the amount raised in each funding session and make your audience aware of the recent investor of your company. Showcasing your financial utilizing this template will persuade them to fund you.
Download this PowerPoint Template Now
Template 9
Showcase a complete view of your competitive landscape by getting your hands on this ready-made slide. It compares the company's based on various factors such as CEO Rating, no. of employee, total funding amount, total revenue, etc.
Incorporating this slide, you'll be able to understand the strength and weakness of your competitors, thereby finding the gap in the market.
Download this PowerPoint Template Now 
Template 10
This slide will help you talk about the amount that you are seeking to raise. It will showcase how much amount of money you want to raise and how long you think the financing would last.
Additionally, you can mention the amount raised from your last funding rounds along with the name of the investors.
Download this PowerPoint Template Now
Conclusion
So if you're looking to invest in creating a pitch deck that helps you raise funds for your organization and want an easy-to-use platform, then Wealthsimple Investor Pitch deck is definitely worth checking out.
This pitch deck is informative and easy-to-use, thereby easing the task of making changes in it as per your company's specifics.
SlideTeam can help you create a stunning pitch deck for your business that will impress potential investors.
Download the Wealthsimple Investor Funding Pitch Deck and contact us today for more information about our services!