All About PowerPoint, Presentations & Life
When Tobias Lütke & Scott Lake determined to develop an eCommerce platform to sell snowboarding gear, they had no idea that they would end up with the world's most trusted eCommerce platform. Later, in this article, we will review Shopify Original Pitch Deck.
Today, Shopify empowers more than 1,700,000 businesses in over 175 countries, including globally recognized names such as Google and Tesla.
The Journey of Shopify From Tool to Platform to Ecosystem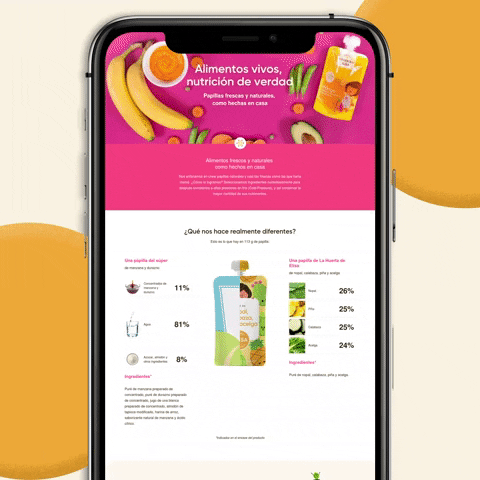 Like many other big brand stories worldwide, Shopify, too, started with a problem that the founders encountered firsthand.
Both Lake and Lütke were seeking for software or any platform to build their snowboarding website, but they could not find none. This encouraged them to think about the prospect of an eCommerce platform.
According to Lütke:-
I set up our online store based on a variety of different systems such as Miva, OsCommerce, and Yahoo stores. Truth be told, all those systems made my skin crawl because of how bad they were. The final straw was when I got a custom design made for my snowboard store, and I couldn't get it to work in Yahoo stores. We had this great CSS-based layout done with all these new fanged 'web standards,' and the customizability of Yahoo Stores barely allowed me to change the background color of the top frame.
They decided to develop a platform to solve the aforementioned problem, and Shopify was born.
However, they didn't stop here. Shopify evolved from a basic platform to ecosystem and helped their startup to become a billion-dollar business.
Let's Take a Closer Look at The Journey of Shopify:-
In 2004-2005: Around this time, Lütke and Lake were on a quest to launch their snowboarding site where they could sell third-party products. 
A close friend introduced Ruby on Rails to Lütke, and he fell in love with the design. And, two months later, the Snowdevil site was launched using Ruby on Rails. 
The design and functionality of their site were so impressive that they received inquiries from the Ruby on Rails community on how they built such a fantastic website? 
Here, both saw the opportunity to help individuals and small businesses set up their eCommerce store with zero coding knowledge. 
They invested all their focus on building a platform that everyone can use to launch their online store with a few simple clicks. 
In 2006: Lütke, Lake, and another programmer named Daniel Weinand joined their team to develop Shopify. Later that year, Shopify was officially unveiled with all the necessary payment integrations, customizable templates, and more to build an eCommerce platform. 
In 2007: The growth was pretty slow, making only $8,000 per month, and their user base wasn't expanding. 
In 2008: The company's growth picked up pace as they emphasized their ease-of-use aspect as the biggest USP through various marketing campaigns. Now, Shopify was making $60,000 in MRR.
In 2009-2013: Both Lütke and Lake focused on making the critical transition from a tool to a platform by building a dedicated API and App store. They upgraded Shopify with new features and functionalities that backed it stand out amongst its market rivals, increasing with each passing fiscal year. 
In 2014-Present: Shopify came up with POS, which aimed to provide businesses with more insightful data to manage sales and strategize their marketing campaigns. 
POS proved to be a game-changer, supporting Shopify to expand its user base. 
Their Founders Said:
Shopify began as an easy way to sell products online. We used our previous funding rounds to expand into new areas that enriched our product and helped our merchants. This new round of funding will help us further expand into physical retail with POS, so our merchants can easily sell their products anywhere, at any time.
Funding of Shopify at the Glance
Coming to the most crucial aspect that laid the foundation of the Shopify success story.
Number of Funding Rounds- 4
Total Funding Amount- $122.3M
Shopify has successfully raised a total of $122.3M over four funding rounds.
Their latest funding round was Series C on December 11th, 2013, which helped them launch their offline retail offering.
Shopify is funded by eight major investors, including Insight Partners — A Globally Renowned Private Equity and Venture Capital Firm in the Data-Services, Software, Internet, and E-Commerce Companies — and Felicis Ventures — A Boutique Venture Firm With a Portfolio of Investments in Over 90 companies. 
Raising money is never easy for a startup; often, this becomes the biggest roadblock and the crucial success story of so many companies. 
Today, in this article, we talk about the slides in their elevator funding deck that convinced their prospective angel and venture capitalists that Shopify has the potential to be a profitable investment opportunity. 
Read on as We Have a Quick Rundown of Their Pitch Deck; This Will Inspire and Educate You on How to Draft a Compelling Pitch That Drives Funds Like Crazy. 
Slide 1: Shopify Overview
The company overview slide can make or break the investor deck in the first place, and therefore it needs to be data-backed with limited text. And, the Shopify company overview slide does precisely that.
First, the slide explains what the company does in a one-liner and presents details such as when the company was founded and where the headquarters are.
The mission statement communicates the real purpose of the Shopify platform.
The Growth Vectors of Shopify grabs a lot of attention as it suggests a rise in international penetration, rise in channels, rise in solutions, and more.
The bar graph showcasing the increasing profits of Shopify from 2015 to 2019 makes a strong statement.
In a nutshell, all the four sections in this Shopify overview slide do an excellent job introducing the company with growth insights that lend a power punch.
Download Shopify Original Pitch Deck
Slide 2: Key Statistics Associated to Shopify
A slide dedicated to the critical statistics related to Shopify and all unite to suggest that their concept of eCommerce platform is flourishing.
Some key statistics include 200,000+ Active Shopify Merchants, 1.9 billion + GMV, 175+ Countries Presence Access Globe.
Download Shopify Original Pitch Deck
Slide 3: Addressing Integrated Back Office Operations of Shopify Platform
This slide is a visual representation of Shopify's integrated back operations. Shopify, in the slide, mentions that they have a simple, integrated back office. 
Download Shopify Original Pitch Deck
Slide 4: Characteristics of Shopify's Multi-Channel eCommerce Platform
This slide aims to round up the essential characteristics of Shopify that help it stand out in the market of mushrooming eCommerce platforms. 
The Key Statistics Are as Follows:-
Focus on Integration of Everything on Platform.

Leveraging All Sales Channels.

Single and Easy-to-Use Back Office.
Download Shopify Original Pitch Deck
Slide 5: Total Addressable Market of Shopify
The slide defines the potential clients of Shopify. These include home-based firms, retailers, sole proprietorships & commercially-located enterprises. 
Download Shopify Original Pitch Deck
Slide 6: Merchant Acquisition by Shopify
The slide provides inside details of the merchant acquisition initiatives by Shopify to establish a wide network of merchants through the company's blog, search engine marketing, and global events, etc.
The merchant acquisition companies are segregated into three categories, and one is entrepreneurs, SMBs, and larger brands.
Download Shopify Original Pitch Deck
Slide 7: Larger Brands Associated to Shopify
The slide sheds light on large brands associated with Shopify. 
Some top brands are Heineken, Lessa, Heinz, and so many other trusted household names. 
Download Shopify Original Pitch Deck
Slide 8: Extensive & Effective Effective Partner Ecosystem
Shopify has created an extensive and effective partner ecosystem, and this slide presents an overview. They have paid great heed to extending the value of their platform to the merchants.
Download Shopify Original Pitch Deck
Slide 9: Partner Ecosystem
In this slide, Shopify gives a glimpse of their vast ecosystem. The prominent entities of this ecosystem are the App developers, theme designers, agencies, and 200K merchants. 
Download Shopify Original Pitch Deck
Slide 10: Unique Value Proposition of Shopify
Shopify uses this slide to put forth the Unique Value Proposition in Robust Ecosystem, Appealing Design, and Great Technology.
For instance, under Robust Ecosystem, they mention Shopify has numerous applications, themes, and experts.
Download Shopify Original Pitch Deck
Slide 11: Financial Highlights of Shopify Platform
An investor presentation is unfinished without the financial highlights of the company.
Often, this is the slide that makes or breaks the deal. Therefore, it must be designed with careful research and consideration.
Shopify's financial highlights do a fantastic job illustrating its Growth, Profitable Business Model, and Long-Term Focus.
Under Growth, they mention that their company is experiencing continuous Growth in Revenue, MRR, and GMV.
Similarly, for long term-focus, Shopify believes in ineffective monitoring of cash management and investment for the long term.
Download Shopify Original Pitch Deck
Slide 12: Consistent Revenue Growth of Shopify
Shopify adds this constituent revenue growth slide to gain the trust of its potential investors.
They use a bar graph to prove how their revenue numbers have increased in subscription and merchant solutions.
Download Shopify Original Pitch Deck
Slide 13 Stable GMV Rise
Stands for Gross Merchandise Value GMV is a metric to gauge the total value of sales during a specific period.
This metric is popularly used in the eCommerce industry, and it is a good indicator of the platform's growth.
In simple words, if the GMV is going up, your business is booming. To make a strong case, Shopify has a bar graph that throws light on the percentage increase in GMV with each passing fiscal year.
Download Shopify Original Pitch Deck
Slide 14: Operating Leverage of Shopify Platform

 
Operating leverage is a cost-account formula that measures what percentage of company costs include fixed and variable costs in pursuit to find out how a company is using fixed costs to generate profits.
If the fixed costs are more than variable, the company will drive more revenue from each incremental sale.
Whereas, if the variable cost is higher, the company will generate low revenue from each sale.
The Shopify operating leverage slide showcases robust revenue growth thanks to disciplined financial management and investment focus.
Download Shopify Original Pitch Deck
Slide 15: Annual revenue Through Merchant Cohorts
The slide exhibit the growth of the company's revenue through an build up in merchant cohorts.
They also present a graphical representation to throw weight behind the above statement.
Download Shopify Original Pitch Deck
Slide 16: Investment Highlights of Shopify
Wrapping up the Shopify pitch deck with an investment highlight slide. 
Shopify describes its investment in terms of Wide Ecosystem, Mission Oriented, World-Class Offerings, Economies of Scale, and Huge Opportunity.
Download Shopify Original Pitch Deck
Premium-Quality Pitch Research & Design Services 
From Research to Design, SlideTeam create pitch decks that convey your business idea to your investors with powerful storytelling, aesthetically appealing images, and insightful graphs.
Explain to us your design requirements — Schedule a Call With Our Team at 408-659-4170 or Inbox at [email protected]
83%of Fortune 500 Companies Have Trusted Our Ppt Designs.
150,000+ Satisfied Customers.
2 Million+ Designs World's Largest Collection.
Unlimited Access With Our Subscription
Our Premade Pitch Designs Are 100% Editable and Compatible With Google Slides.